Iran Navy Self-Sufficient in Extensive Maintenance of Submarines
TEHRAN (Tasnim) – Head of the Iranian Army's Self-Sufficiency Jihad Organization Rear Admiral Amir Amiri said the country has acquired the required expertise to carry out extensive maintenance and upgrade work on naval submarines.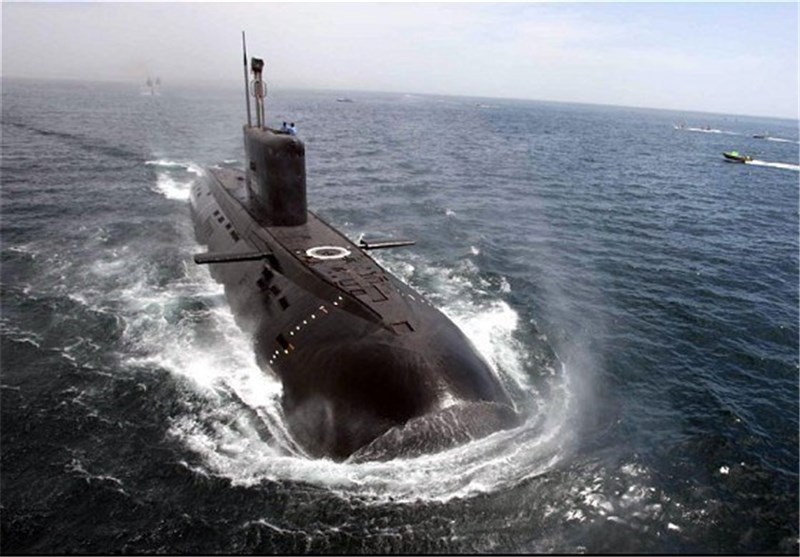 "The capability to carry out major repairs is one of the most complicated tasks in the world… In recent years, we have managed to perform overhauls, including the maintenance work, on Tareq submarine," Amiri said on Saturday.
He also unveiled plans to begin manufacturing middle-class submarines inside the country.
Earlier in September, Iran's Navy launched the overhauled super-heavy Tareq 901 submarine and indigenous Sahand destroyer in the southern port of Bandar Abbas.
Iranian Navy Commander Rear Admiral Habibollah Sayyari had announced on May 29 that the entire overhauling process had been done by Iranian experts.
"The country of origin had failed to deliver plans of the submarine's parts and was insisting to repair the sub in its own basins. However, the Iranian Navy has now developed the plans anew and has acquired a much significant expertise in the overhaul of the kilo-class submarines. With such a success Iran is among a handful of countries which can overhaul such submarines," Sayyari said at the time.