Iran Launches 2 Missile Frigates, Logistics Warship
December, 01, 2013 - 13:32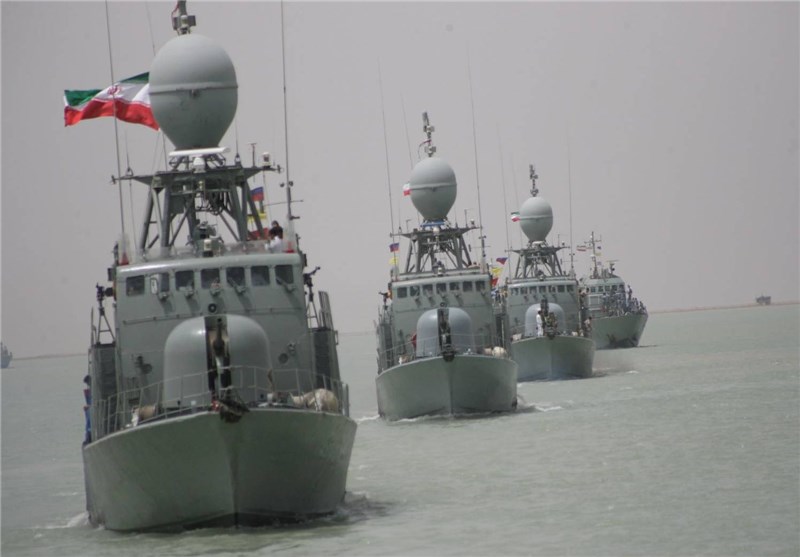 TEHRAN (Tasnim) – The Iranian Navy launched two missile frigates called the Neizeh (Spear) and Tabarzin (Axe) as well as the Sirjan logistic warship on Sunday.
The three new vessels, which have been fully renovated by Iranian experts, were launched in the southern port of Bushehr, with many top commanders, including Iranian Army Commander Major General Ataollah Salehi in attendance.
Also on Saturday, the newly overhauled Lavan warship and SH3D combat helicopter joined the Iranian Navy as the country takes steps towards improving its military equipment.
The Lavan warship is capable of coastal bombardments as well as carrying choppers and armored personnel carriers. The Lavan logistic warship and SH3D Sea King helicopter returned to service after a series of renovation works.
Commander of Iranian Navy Rear Admiral Habibollah Sayyari said on November 23 that addition of new warships, amphibious vessels and helicopters to the Navy will boost the defense capabilities of the force.
He had also said on November 18 Iran believes regional security must be established through cooperation among countries within the region and that the presence of trans-regional forces in the Persian Gulf and the Sea of Oman leads to tension and disorder.
Iran has briefed the Arab littoral states of the Persian Gulf on common interests with them, and underlined that regional security must be established through cooperation among the regional countries, Sayyari said.
"The Persian Gulf, the Strait of Hormuz, the Sea of Oman and the northern part of the Indian Ocean along with all their interests and resources only belong to the regional countries," Sayyari stressed.
"The presence of an alien force in the region leads to disarray, and can be regarded as a threat to all regional countries," Sayyari said.
In recent years, Iran's Navy has been increasing its presence in international waters to protect naval routes and provide security for merchant vessels and tankers.
Since November 2008, the Iranian navy has conducted anti-piracy missions in the Gulf of Aden and Bab el-Mendeb strait to protect the country's cargo ships and oil tankers against pirates.
Under the terms of several UN Security Council resolutions, nations can deploy warships to the Gulf of Aden and coastal waters of Somalia to protect their merchantmen against the pirates and, after giving notice to Somali government, enter Somali territorial waters in pursuit of pirates.