Kuwait Assures Iran of Developing Bilateral Ties
TEHRAN (Tasnim) – Strong ties among regional countries is an objective in Kuwait's foreign policy, the Emir of Kuwait said, noting that his country seeks to further broaden ties with neighboring Iran.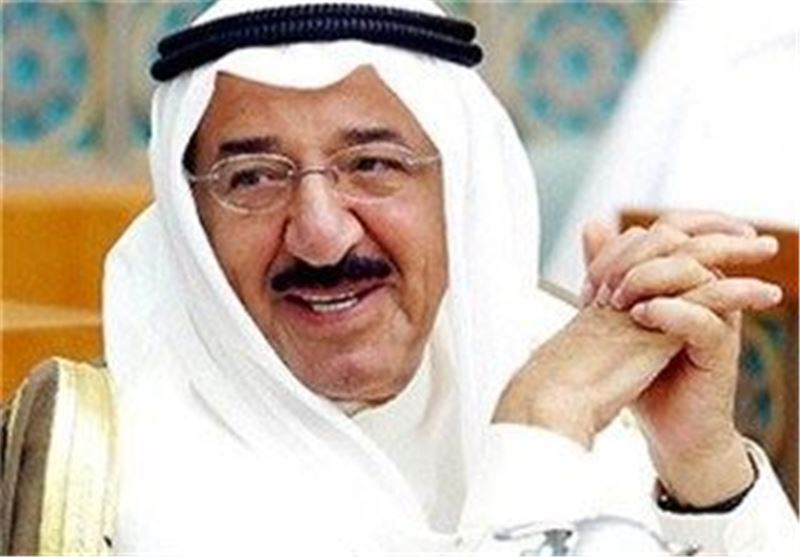 No obstacle could block the expansion of relations between Tehran and Kuwait City, Sheikh Sabah Al-Ahmad Al-Jaber Al-Sabah said in a meeting with Iranian Foreign Minister Mohammad Javad Zarif on Sunday.
The Kuwaiti Emir also noted that the Persian Gulf state would strive to broaden ties among regional countries.
He further praised the Islamic Republic for improving the regional atmosphere in recent months, adding that Kuwait backs Iran's peaceful nuclear program.
This comes after Tehran and the G5+1 (the five permanent UN Security Council members plus Germany) signed a six-month deal on Tehran's nuclear program after three rounds of intensive talks in the Swiss city of Geneva on November 24.
The deal is intended to allow time to negotiate a comprehensive agreement on the nuclear program.
The Iranian minister, for his part, conveyed Tehran's message of friendship to the neighboring countries, and said, "We regard the security of each regional country as our own security and any threat against any country in the region as a threat against ourselves."
Zarif also urged expansion of relations between Tehran and Kuwait City, especially in economic fields.
Iran's top diplomat also defended the recent deal signed between Iran and six major world powers in Geneva, saying it is in the interest of regional countries.
"The solution to this issue serves the interests of all countries in the region. It is not at the expense of any state in the region... Be assured that the nuclear deal is in favor of the stability and security of the region," Zarif said on his first official visit to the Persian Gulf Arab nation.
In the first leg of his tour of region, Zarif arrived in Kuwait on Sunday to discuss the regional developments and also the international issues with the Arab country's officials.