Barack and Michelle Obama Restrict Facebook for Their Daughters
TEHRAN (Tasnim) - President Barack Obama and his wife Michelle sat down with Barbara Walters on ABC's 20/20 and revealed their opinions on social media.
December, 02, 2013 - 14:21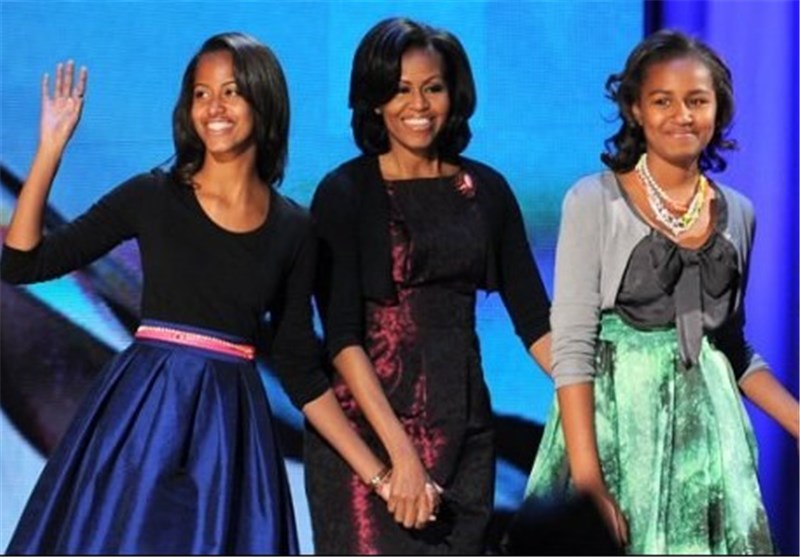 ABC News reports that for the children of the White House, Facebook isn't really an option. First daughter Malia, 15, has limited access to Facebook, but Sasha, 12, isn't old enough for that.
"I still am not a big believer in Facebook for young people... particularly for them, because they're in the public eye," Michelle said. "Some of it's stuff they don't need to see and be a part of... So we try to protect them from too much of the public voice."
Since Malia will be in college when the president's term ends, Barack and Michelle are allowing Sasha to have a big part in the decision of where they'll live when they move out of the White House.
"Sasha will have a big say in where we are," the president said. Although they didn't say for certain where that would be, Reuters reports that Sasha often has friends over at the White House and Obama further mentioned that moving her to another city while she's in high school could be a tough transition.