Salehi Wants Funds to Start Work on New N. Plants in Bushehr
December, 02, 2013 - 16:50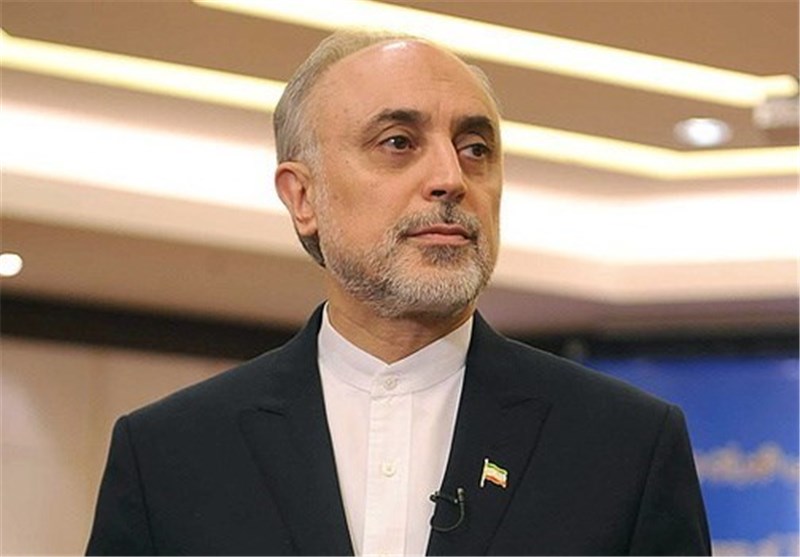 TEHRAN (Tasnim) – An Iranian lawmaker and member of parliament's energy commission said on Monday that the head of atomic organization, Ali Akbar Salehi, has asked the government to allocate the required budget for construction of two more nuclear power plants in Bushehr province.
The Iranian and Russian officials are negotiating over constructing these two power plants which will be similar to the one in operation now, Jalil Jafari told the Tasnim News Agency, adding that President Hassan Rouhani had touched on the issue during his recent trip to Bushehr.
The MP said that the security measures to be adopted in construction of the new Iranian nuclear reactors would be even higher than those followed in the first one, and their water desalination facilities to be built along the power plants would also provide drinking water to local people.
On Saturday, President Rouhani said in addition to the Bushehr Nuclear power plant, Iran would soon start construction work on another nuclear power plant in the province of Bushehr.
"The first nuclear power plant is in operation in Bushehr province, and the construction of the second one will soon kick off ; development of new atomic power plants in the country will start in earnest and there will be nuclear reactors in most parts of Bushehr province," said Rouhani.
And on September 23, Salehi announced that technical negotiations between Iranian and Russian experts were well underway for construction of a new nuclear power plant in Bushehr.
Jafari also told Tasnim that another 360 MW pressurized water reactor will be constructed in Darkhowein by the Iranian technicians and engineers, pilot study on which has been done in the last three years.
Before the Iranian Revolution, Iran had signed a 2 billion dollar contract with French company Framatome to build two 910 MW pressurized water reactors, at Darkhovin. After the Revolution, France withdrew from the project. In 1992, Iran signed an agreement with China to build two 300 MW reactors at the site, but later on China withdrew from the project under pressure from the US.
Head of the Atomic Energy Organization of Iran (AEOI) Ali Akbar Salehi said on November 7 that Iran is determined to construct new nuclear reactors along the coasts of the Persian Gulf and Caspian Sea.
"We are considering construction of power plants along the coasts of the Persian Gulf and the Caspian Sea as well as the Central parts of Iran, but priority is given to the Persian Gulf coasts because we want to pave the way for water desalination facilities to supply drinking water for the southern provinces of Iran," Ali Akbar Salehi said.
At least 34 sites have already been designated for future nuclear power plants, according to the official.