Kerry Heads on New Mideast Trip via NATO, Moldova
TEHRAN (Tasnim) – US Secretary of State John Kerry has left on a new trip heading first for key NATO talks, before then traveling to Israel aiming to soothe concerns over a nuclear deal with Iran.
December, 03, 2013 - 13:54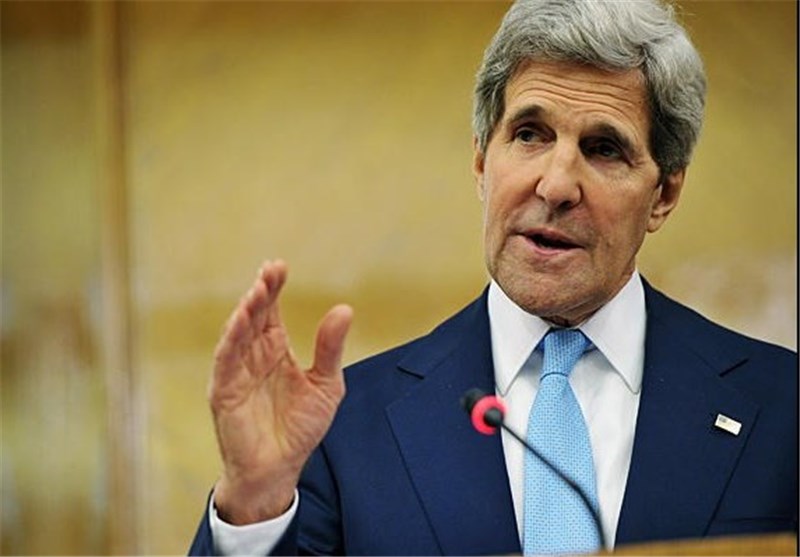 The top US diplomat will also pay a landmark visit to the former Soviet satellite of Moldova, which has been off the beaten track for most American secretaries of state and high-level US officials in recent years.
The trip is Kerry's 18th since he took office in February, and in the past months he has spent 124 days on the road, traveling some 253,610 miles and visiting 35 countries.
Kerry will head straight into meetings with NATO foreign ministers when he lands in Brussels early Tuesday for talks to be dominated by Afghanistan, AFP reported.
The United States and its NATO allies are wrestling with the implications of Afghan President Hamid Karzai's refusal to sign a deal governing the presence of any troops left after international forces withdraw late next year.
Though Kerry and Karzai have agreed the final details of a US-Afghan bilateral security agreement (BSA), the Afghan leader insisted at the last minute that his successor, to be chosen in April 2014 presidential elections, should seal the deal.
Karzai's U-turn, which ignores the wishes of a traditional assembly of Afghan leaders, has angered the US administration of President Barack Obama, which fears it will be impossible to plan for a post-2014 presence in Afghanistan.