Iran Diplomacy: Parliament Speaker Due in Oman Tomorrow
TEHRAN (Tasnim) – Iranian Parliament Speaker Ali Larijani is due to travel to Omani capital city of Muscat on Wednesday for talks with Sultan Qaboos bin Said and other high ranking officials of the country.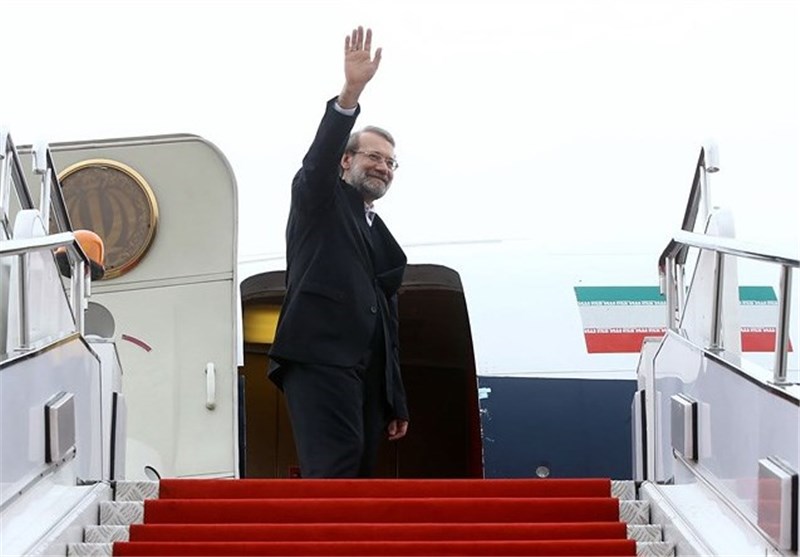 The Iranian speaker, who will be leading a parliamentary delegation in this visit, is also scheduled to meet and confer with the Omani Parliament Speaker Sheikh Khalid bin Hilal al-Maawali, among others during his three-day visit.
This is Larijani's second official trip to Oman after his first visit in 2009.
Before the Iranian speaker, the country's Foreign Minister Mohammad Javad Zarif had on the second leg of his regional tour on December 1 visited Oman and conferred with top officials of the country.
On Sunday, Iranian Foreign Minister Mohammad Javad Zarif and Omani ruler Sultan Qaboos bin Said Al Said emphasized the necessity for broadening of ties between the two nations.
The Iranian minister expressed Tehran's preparedness to broaden ties with Oman, saying that the Islamic Republic has a lot of respect for Oman as a "good neighbor."
Sultan Qaboos, for his part, praised the friendly ties between Tehran and Muscat and added that his country was ready to further bolster relations with Iran.
The Omani ruler was the first guest of the Iranian President Hassan Rouhani who was inaugurated in early August. Shortly after his election, Rouhani said he hoped to improve relations with neighboring countries, especially Persian Gulf states.
On that trip, in late August, the two countries' energy ministers signed a 25-year gas supply agreement whose overall value has been put at $60 billion at current prices and which would be by far the biggest trade deal between the two neighbors.
As a first step, both sides are studying viable routes for the laying of a gas pipeline that will channel Iranian gas to the Sultanate.
And for years there has also been talk about an India-Iran-Oman energy triangle, whereby an under-sea natural gas pipeline would connect Oman and India.