Iranian Oil Minister to Attend OPEC Meeting Tomorrow
TEHRAN (Tasnim) – Iran's Oil Minister Bijan Namdar Zanganeh left Tehran for Vienna on Tuesday to attend the 164th ministerial meeting of the Organization of the Petroleum Exporting Countries (OPEC) that begins on Wednesday.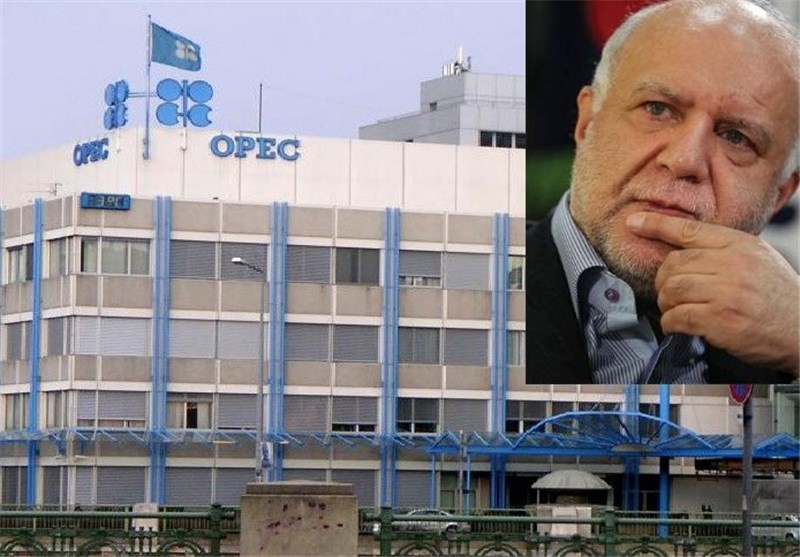 OPEC's ministerial meeting in the Austrian capital is held at the oil cartel's headquarters, where its members are to discuss production quotas and pick a new secretary-general.
OPEC's dozen member nations from the Middle East, Africa and Latin America together produce about one-third of the world's crude and have an output ceiling of 30 million barrels per day.
The second three-year term of Abdullah Salem al-Badri ended last December, but due to lack of consensus on picking his successor, the OPEC member states extended al-Badri's term for one more year.
Iran, Saudi Arabia and Iraq have nominated candidates for the OPEC top post. Iran's nominee is former petroleum minister Gholam Hossein Nozari.
Nozari is to vie with Saudi Arabia's OPEC governor Majid al-Maneef and top Iraqi energy official Samir al-Ghasban for the OPEC secretary-general post.
Libya's al-Badri held the post for six years before agreeing in December to stay on for one more year because the group couldn't agree on his successor.
An Iranian lawmaker said on July 27 that chances are high for the Islamic Republic to secure the top job of the oil-producing cartel which accounts for about 35 percent of the world's crude.
"Iran is among the countries which, since the beginning of OPEC's activity, has had an effective presence in the organization and enjoys a high level of expertise and experience compared to the other members of the organization," said Hossein Amiri Khamkani, a member of the Economic Commission of Iran's parliament.
"Although there is a tight competition between Iran and Iraq to become OPEC's secretary general, it seems that our country has a higher chance of securing this top post," he pointed out.