Hezbollah Leader Sees Geneva N. Deal Beneficial to Region
TEHRAN (Tasnim) - Secretary General of the Lebanese Hezbollah Resistance Movement Seyed Hassan Nasrallah praised the nuclear deal between Iran and six major world powers for having beneficial effects on the regional countries, saying the accord prevented a new conflict in the region.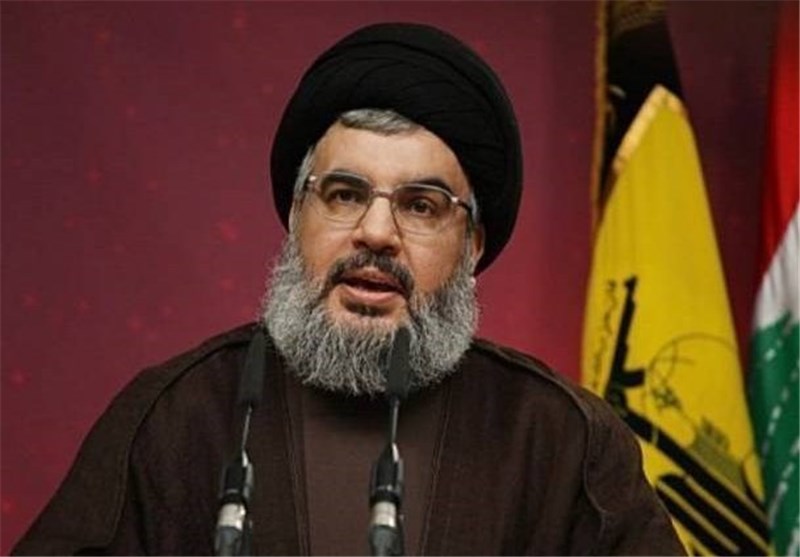 Speaking to a Lebanese TV channel on Tuesday, Nasrallah said the Geneva deal prevented a war in the Middle East, explaining that certain regional countries wanted to instigate unrest across the region.
This comes as Iran and the G5+1 (the five permanent UN Security Council members plus Germany) signed a six-month deal on Tehran's nuclear program after three rounds of intensive talks in the Swiss city of Geneva on November 24.
The deal is intended to allow time to negotiate a comprehensive agreement on the nuclear program.
Nasrallah also noted that the regional nations would enjoy the positive effects of the landmark nuclear deal, and said, "Without a doubt this agreement will have many repercussions, and the main winners of this agreement are the nations of the region."
The recent deal struck between Tehran and the world powers aimed to bring a decade-long standoff over Iran's nuclear program to an end.
In exchange for Iran agreeing to limit certain aspects of its nuclear activities and allow more inspection of its nuclear facilities, the six world powers have agreed to impose no new sanctions on Iran and to suspend some existing ones on its trade in petrochemicals, automobiles, gold and precious metals, civil aviation parts, and food and medicine. They will also let Tehran receive a small portion of its frozen assets while a permanent agreement is sought.
The regional countries have also welcomed the deal, with Suadi Arabia, a regional heavyweight, saying it could mark the first step towards a comprehensive solution for Iran's nuclear program.
Iran's foreign minister, Mohammad Javad Zarif, has also described the deal as being beneficial to the whole region.
"The solution to this issue serves the interests of all countries in the region. It is not at the expense of any state in the region... Be assured that the nuclear deal is in favour of the stability and security of the region," Zarif said during a visit to Kuwait on the weekend.