Egypt Referendum 'within 30 Days'
TEHRAN (Tasnim) – Egypt's interim prime minister said the referendum on the revised constitution will be held in the next 30 days.
December, 04, 2013 - 15:50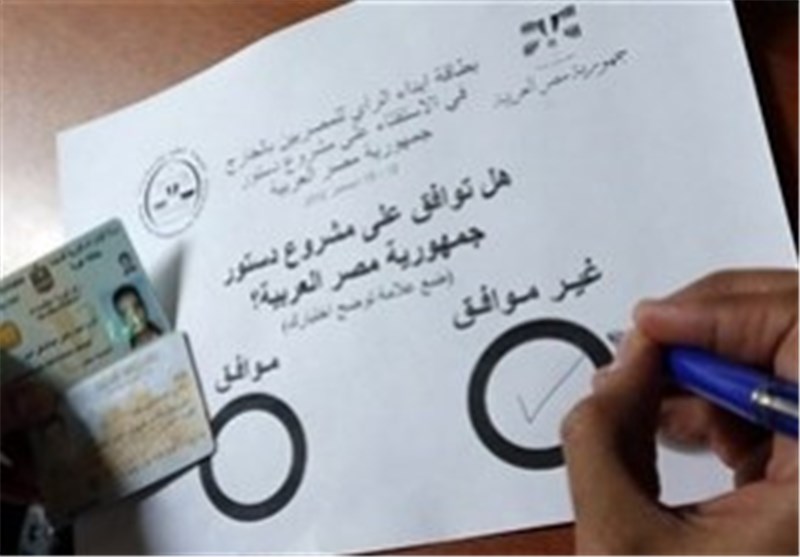 Hazem el-Beblawi urged Egyptians to vote in what he described as a milestone in the country's path towards democracy.
Two secular-leaning panels spent three months rewriting Egypt's 2012 constitution, drafted by an Islamist-led panel and suspended after the toppling of former president Mohammed Mursi in a military coup in July.
The military-backed plan is a crucial test for the post-coup authorities, especially as they face continuing protests by Mursi's supporters and disenchantment from within the circles of pro-democracy advocates and liberal allies of the interim government over heavy-handed crackdowns on dissent.
"It's a turning point," Beblawi said of the coming vote.
"The first phase passed successful and with excellence ... We have to move to the next phase."
An exact referendum date must be chosen by Adly Mansour, the interim president, who received the final draft of the country's amended constitution earlier on Tuesday, Al Jazeera reported.
The text was given to Mansour by former Arab League chief Amr Mussa, who headed the 50-member drafting committee which completed its work on Sunday.
Mussa called on all Egyptians to take part in the referendum and to vote 'yes'.
"Egypt faces dangerous acts of sedition that we must bring to an end," he said.
Finalising the draft comes amid a heavy-handed security crackdown on Mursi's supporters as well as leading activists protesting a new law that restricts the right to demonstrate.