Ukrainian Delegations Head to Brussels, Moscow
December, 04, 2013 - 16:34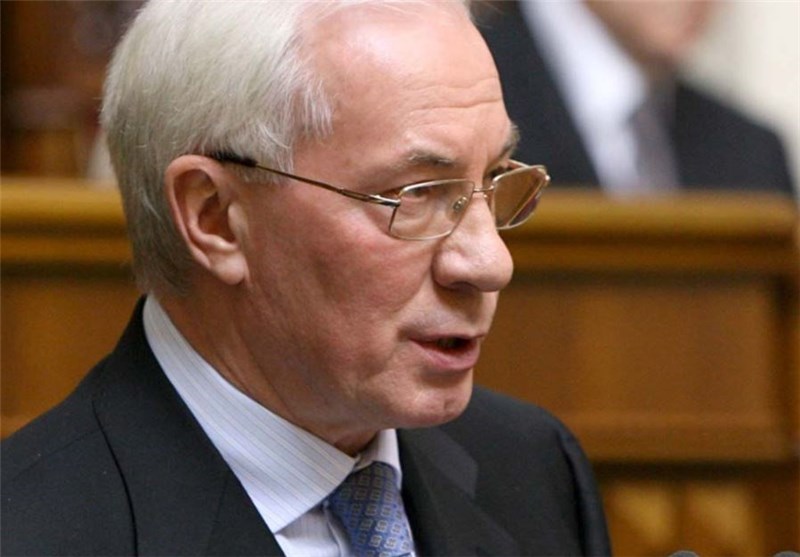 TEHRAN (Tasnim) – The Ukrainian Prime Minister said it will send delegations to Brussels and Moscow on Wednesday to continue negotiations after Ukraine abandoned an accord with the EU in the face of pressure from Russia, a U-turn that provoked mass protests.
Ukrainian Prime Minister Mykola Azarov has announced that a Ukrainian delegation will travel to Brussels on Wednesday while another heads to Moscow, after Ukraine abandoned an accord with the European Union in the face of mounting pressure from Russia, a decision that has sparked massive protests across the country.
"Tomorrow (Wednesday), our delegation will travel to Brussels to negotiate an EU integration agreement with favourable conditions for Ukraine," the Prime Minister announced on the government's website.
"We are still forming the delegation," he added, without specifying who would lead the committee.
Brussels, on the other hand, insisted that the meetings might take time to organize, AFP reported.
"We can't confirm that a Ukrainian delegation will arrive in Brussels tomorrow (Wednesday). We will fix a date and a location through the habitual diplomatic channels and we will make an announcement as soon as an agreement is reached," said Peter Stano, the spokesperson for the European Commissioner for Enlargement and European Neighbourhood Policy, Stefan Füle.
"A second delegation will also be travelling to Moscow because we want to reinforce our strategic partnership and re-launch commercial relations with Russia," the prime minister added.
Ukraine's parliament, which is controlled by the party of President Viktor Yanukovych, rejected a no-confidence vote against Azarov on Tuesday. The main opposition party had blamed the prime minister for both the failure of the integration agreement and violent crackdowns on pro-European demonstrators.
The Ukrainian government made a sudden diplomatic U-turn at the end of November when it suspended the signing of a deal promising closer ties with the EU, which had been months in the making, and reached out to Russia.
Mass protests followed. More than 100,000 protestors assembled in the Ukrainian capital of Kiev on Sunday and tens of thousands more followed suit in other towns across Ukraine.