Kerry to Push for Progress on Mideast Peace
TEHRAN (Tasnim) – US Secretary of State John Kerry is set to hold talks with both Israeli Prime Minister Benjamin Netanyahu and Palestinian President Mahmoud Abbas to step up American involvement in the hope of reviving faltering peace efforts.
December, 05, 2013 - 16:29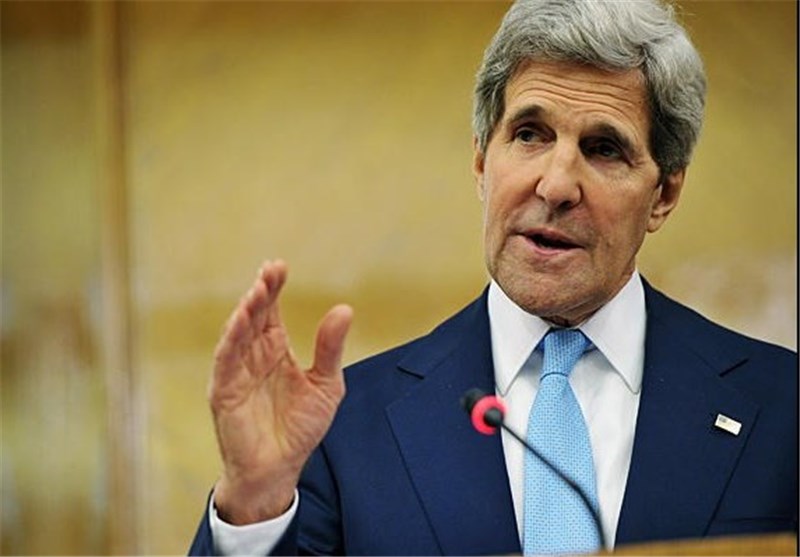 Kerry will present the outlines of a West Bank security plan in meetings with Israeli and Palestinian leaders on Thursday, US officials said.
The proposal will mark the first time that Kerry has directly intervened in the talks since they began in late July.
The two sides agreed to resume negotiating, their first substantive dialogue in five years, under heavy American pressure.
Kerry has repeatedly shuttled to the region and held lengthy phone conversations with Israeli and Palestinian leaders in hopes of pushing the talks forward, AFP reported.
But by all accounts, the negotiations have made no progress, despite an April target date for reaching a deal.
Palestinian officials say the two sides remain divided on the key issues of borders, security, the status of Jerusalem and Palestinian refugees.
Israeli settlement building in the occupied West Bank has continued despite criticism from American and European governments, whose officials have said that continued Israeli resistance to halting such efforts threatens the possibility of any peace agreement.
Palestinian Authority President Mahmoud Abbas earlier warned that current stalled peace talks with Israel would be effectively over if Israel proceeded with the construction.
The Palestinians also said they would appeal to the UN to urgently discuss the issue.
The direct Israeli-Palestinian peace talks launched in July have shown little sign of progress. A previous round of negotiations collapsed in September 2010 in a bitter row over Israeli settlements.
The Palestinians want their state to include all land captured by Israel in 1967, but some 500,000 Jews now live in more than 200 settlements and outposts in the West Bank including East Jerusalem. The settlements are considered illegal under international law.