Thai King Calls For Unity
TEHRAN (Tasnim) – Thailand's King Bhumibol Adulyadej has asked the nation to work together for stability, as protests give way to celebrations as people marked the monarch's birthday.
December, 05, 2013 - 18:05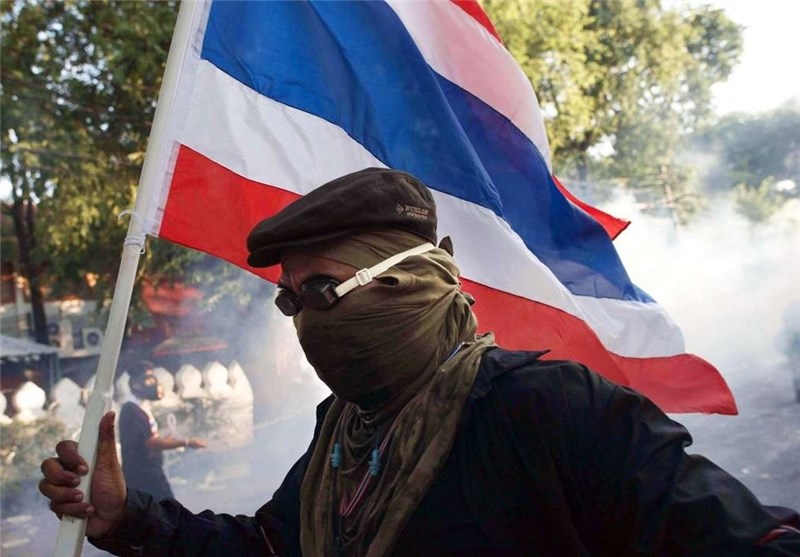 Cheering crowds lined the streets to celebrate the 86th birthday of Thailand's revered king near his seaside palace on Thursday, an event marked with a lull in tensions after violent political protests.
"To bring happiness to this country, everyone has to do the right thing," the king said in his brief address.
"We have our duty and we all know our roles. For the benefit of our country, Thai people must be aware and must pay attention to this duty, for the good of the nation and its security."
Thailand remains on edge following days of street clashes between police and protesters bent on overthrowing Prime Minister Yingluck Shinawatra and curbing the political influence of her brother Thaksin.
Protesters and police in Bangkok observed a temporary truce Wednesday in a dramatic move ahead of the birthday celebrations for King Bhumibol, who is treated as a near-deity by many Thais, Al Jazeera reported.
Images broadcast live on all Thai television stations showed a sea of yellow, as thousands of people lined the streets wearing the colour associated with the king in the central coastal town of Hua Hin, where he has lived since leaving hospital in August.
Weeping supporters shouted "long live the King!" and waved Thai national flags as the royal convoy made a brief tour of the town's streets before returning to the palace.