Rafsanjani Urges Further Expansion of Iran-Iraq Ties
TEHRAN (Tasnim) – Chairman of Iran's Expediency Council hailed as historical the friendship between the Iranian and Iraqi nations, and called for a further boost to the bilateral relations between the two neighboring countries.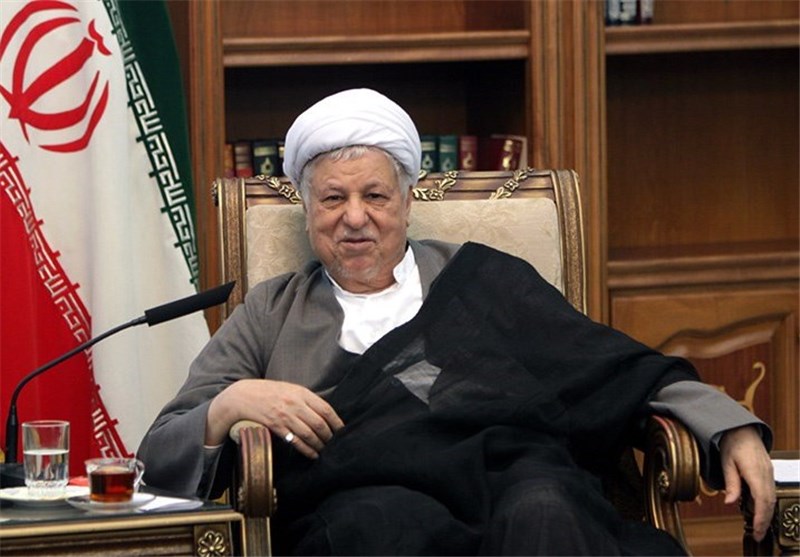 "The bilateral relations (between Iran and Iraq) should develop all the time, as the political, cultural, social and economic grounds for that are prepared," Ayatollah Akbar Hashemi Rafsanjani said on Thursday, in a meeting with visiting Iraqi Prime Minister Nouri al-Maliki, here in Tehran.
Referring to strong ties between Tehran and Baghdad as beneficial to the whole region, Rafsanjani added, "Some countries are inciting concerns in the region without any reason, while the deeper the relations between Iran and Iraq, the more sustainable the region's security will be."
The Iranian official also voiced his concern about the ongoing violence in Iraq and its psychological effects on the regional countries, and said, "The enemies of Muslims in terrorist groups do not want to see the Iraqi people's national unity and their peaceful coexistence with the neighbors and the Islamic countries."
Maliki, for his part, linked the two countries' identical viewpoints on the regional issues to their shared culture, and said, "It is surprising why some are concerned about such a shared vision and the interaction between the two nations."
The Iraqi premier further pointed to the several meetings he held with Iranian officials during his stay in Tehran, and explained that deepening of bilateral ties in political, economic and security fields have been discussed in all the meetings.
Maleki arrived in Tehran on Wednesday to discuss with Iranian senior officials about bilateral ties as well as regional and international developments.
It was his first visit to Iran after Rouhani's victory in the June 14 presidential election. The Iraqi premier was to visit Tehran in August shortly after Rouhani's inauguration, but later postponed his trip.
Security of Iraq matters to Iran doubly as every year hundreds of thousands of Iranians go to Iraq for pilgrimage. In early June at least 14 Iranian pilgrims were killed in a terrorist blast in the town of Muqdadiyah, 80km northeast of Baghdad.
The two countries also enjoy good trade ties. According to a recently published report, Iran exported $3.577 billion worth of commodities to Iraq in the last seven months of 2013, making it the biggest market for Iran's non-oil exports.