MP: Interaction with Foreign Parliaments Helps Boost Iran's Global Position
December, 07, 2013 - 11:11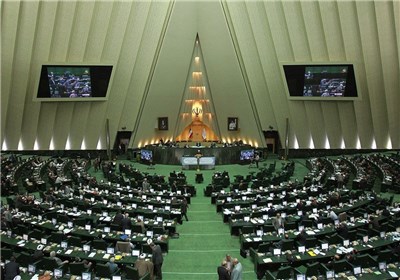 TEHRAN (Tasnim) – A senior Iranian lawmaker emphasized the necessity to enhance ties with parliaments of other countries, adding that the legislature has invited a number of European parliamentary groups to pay a visit to Tehran.
"Parliamentary groups facilitate the promotion of Iran's ties with different countries and they have a good effect on assisting the foreign ministry to promote relations," Abbas Ali Mansouri Arani, member of the Iranian parliament's national security and foreign policy commission, said on Friday.
The Iranian legislator also pointed to his recent meetings with a number of European ambassadors to Tehran, including the Swiss, Belgian and Greek envoys, noting that he has extended invitations to lawmakers in those countries to visit Iran.
Mansouri Arani also noted that he has invited former British Foreign Secretary Jack Straw, who heads Britain-Iran parliamentary friendship group, to visit the country.
Arani further stated that such parliamentary interactions would serve to illustrate the real image of Iran and its progress to the European countries.
In October, a five-member delegation from the European Parliament arrived in Tehran for a four-day visit. During their stay in Tehran, members of the delegation attended an open session of the country's parliament, and also had a meeting with Parliament Speaker Ali Larijani.
Also in October 2012, an EP delegation, headed by Tarja Cronberg, the chairwoman of the European Parliament's Delegation for Relations with Iran, was scheduled to make a six-day visit to Islamic Republic and meet with the EP Friendship Group of Iran's parliament.
However, the EP delegation cancelled its trip after Iran rejected the group's request to meet with two Iranian nationals jailed on charges of breaching national security. Tehran had ruled out the request as interference in the country's internal affairs.
The European Parliament is the directly elected parliamentary institution of the 28-member European Union (EU), which together with the Council of the European Union and the European Commission, exercises the legislative function of the EU.