Ukraine's Protests Tilt Towards Talks
TEHRAN (Tasnim) – A leader of Ukrainian protests aimed at pushing out the government said the opposition is willing to talk with the officials to find a way out of the crisis, but only if the police are punished for using violence against demonstrators.
December, 07, 2013 - 12:22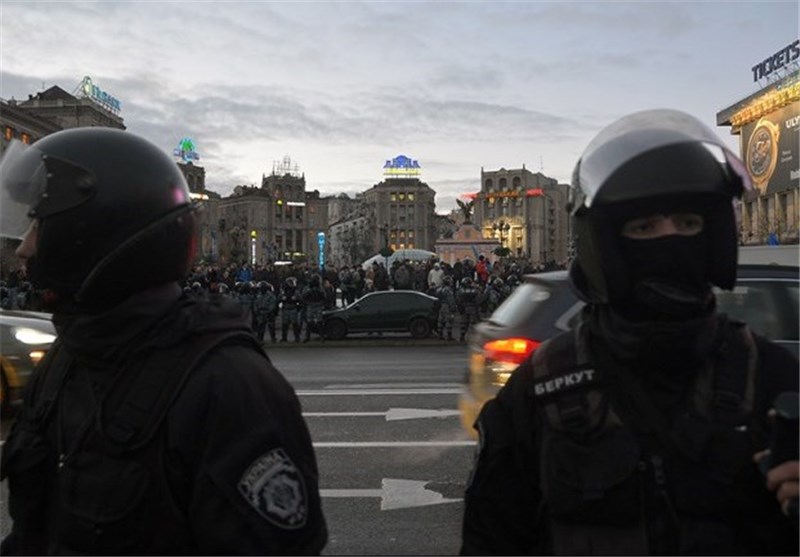 Oleh Tyanhybok, head of the nationalist Svobooda party, told reporters that "the opposition is ready to sit down, talk, negotiate change in the situation" to seek "an exit from the current political crisis."
The move came as President Viktor Yanukovych cancelled a planned visit to Malta "due to a need to focus his attention on domestic issues," his office said on Friday, Al Jazeera reported.
Meanwhile, Yanukovich flew to Russia on Friday to meet with President Vladimir Putin, seeking aid to shore up Ukraine's economy while protesters back home continued rallying against his U-turn away from Europe. Ukraine needs help with $17bln in debt repayments and Russian gas bills next year.
Quoting an informed source, Ukraine's UNIAN agency said Yanukovich would stop off on his return from a visit to China to hold talks with the Russian president in the Black Sea resort of Sochi.
Neither the Kremlin nor officials in Kiev would comment immediately on the report of the meeting in Sochi.
In Kiev, several hundred demonstrators manned a protest camp on Independence Square as the opposition pressed for the resignation of the government, the release of jailed former Prime Minister Yulia Tymoshenko and the prosecution of the interior minister for being behind an earlier crackdown on protesters.
Opposition leaders, also including world heavweight boxing champion-turned-politician Vitaly Klitschko, urged people to turn out for another rally in central Kiev on Sunday.