IAEA Inspectors Arrive in Iran to Visit Arak Heavy-Water Plant
December, 07, 2013 - 13:38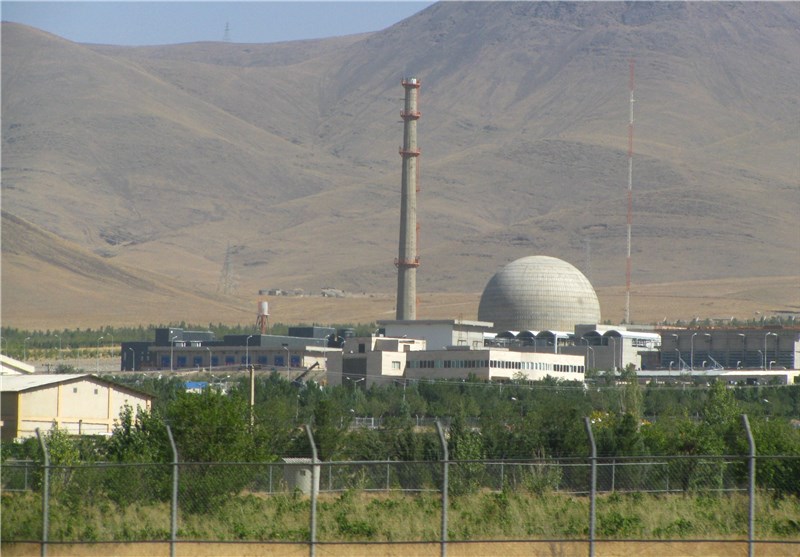 TEHRAN (Tasnim) – A team of inspectors from the International Atomic Energy Agency (IAEA) arrived in the Iranian capital of Tehran on Saturday to visit the country's Arak heavy-water production plant, in line with a previous agreement between Iran and the UN nuclear agency.
The IAEA inspectors arrived in Iran after the country issued the necessary permission for the UN nuclear watchdog's inspection of its Arak heavy- water production plant.
The move is believed to be the first concrete step under a cooperation agreement signed last month to clarify concerns about Tehran's nuclear program.
The IAEA inspectors' visit to the heavy water production plant near the town of Arak, due to take place on December 8, is part of a separate agreement signed last month between the Vienna-based UN agency and Iran.
"Iran has not invited the agency to visit its nuclear facilities under the Geneva agreement," Iran's Ambassador to the IAEA Reza Najafi said earlier.
"Iran has, only within the framework of an agreement between Tehran and the IAEA, called on inspectors to come to the country on December 8 to visit the Arak heavy-water production facility, and it has made no request for the presence of the inspectors in Iran and the inspection of nuclear facilities under the Geneva agreement," he noted.
Under the IAEA Safeguards Agreement, Iran is not obliged to allow such inspections but Tehran has, on a voluntary basis, agreed to allow the agency's inspectors access to the Arak facility as well as the Gachin uranium mine in Bandar Abbas in southern Iran.
Yukiya Amano, director-general of the IAEA, had announced earlier that his organization was looking into how the agreement between Iran and six world powers to rstrict Tehran's nuclear activity could be "put into practice" concerning the UN agency's role in verifying the deal.
The IAEA plans to expand its monitoring of Iran's uranium enrichment sites and other facilities under the interim accord, reached after marathon talks between Iran and the United States, France, Germany, Britain, Russia and China, on November 24.
Tehran has agreed to the most intrusive inspection and monitoring regime ever imposed on a signatory of the Nuclear Nonproliferation Treaty (NPT), as it will allow the IAEA to inspect daily its facilities in Natanz and Fordow. For the first time, the country would also allow inspection and monitoring of its centrifuge manufacturing facilities and its uranium mines and mills.
The Arak facility produces heavy water intended for use in a nearby research reactor that is under construction. As part of its agreement with the powers, Iran is to halt installation work at the reactor and stop making fuel for it.