Hagel Lands in Kabul amid Chaos over Security Deal
December, 07, 2013 - 17:05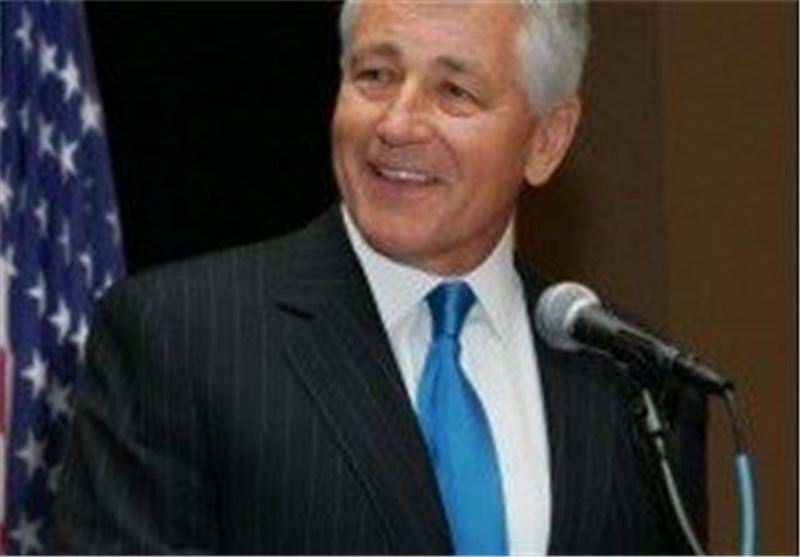 TEHRAN (Tasnim) – US Defense Secretary Chuck Hagel is visiting with American forces in Afghanistan amid a stubborn stand-off between the US and Afghan leaders over a security agreement that President Hamid Karzai still refuses to sign.
Hagel's unannounced visit on Saturday lands him in the center of the chaos, but he has no plans to meet with Karzai and may have little impact on the matter during his stopover.
The US has made its position on the security agreement clear and Karzai has tentatively endorsed the deal. Still, he refuses to sign it after it was approved by a council of tribal elders known as the Loya Jirga.
The council said the agreement with the US should be signed by the end of December, as US officials have demanded, AP reported.
Karzai says he wants his successor to decide after the April 5 elections. Washington and NATO officials say they want a quick decision on the bilateral security agreement, which allows US troops to stay in Afghanistan after 2014 to do training and some counterterrorism missions.
Without a signed agreement, all US troops would leave at the end of next year, along with all foreign forces. Military leaders have said they need time to plan and coordinate with allies for the post-2014 mission, which could involve around 8,000 US forces and another 6,000 allies troops.
Karzai has said he won't sign any agreement that allows continued raids on Afghan homes. Under Afghan law, any agreement must be signed twice — once to get it to parliament and, if approved, then by Karzai alone in his capacity as president.