Iranian Vice-Speaker in Pakistan to Attend Asian Parliamentary Assembly
TEHRAN (Tasnim) – Iranian parliament's first vice-speaker who is in Pakistan to attend the general assembly of Asian Parliamentary Assembly (APA), met with a senior Pakistani senator where he described ties between the two countries as friendly and positive.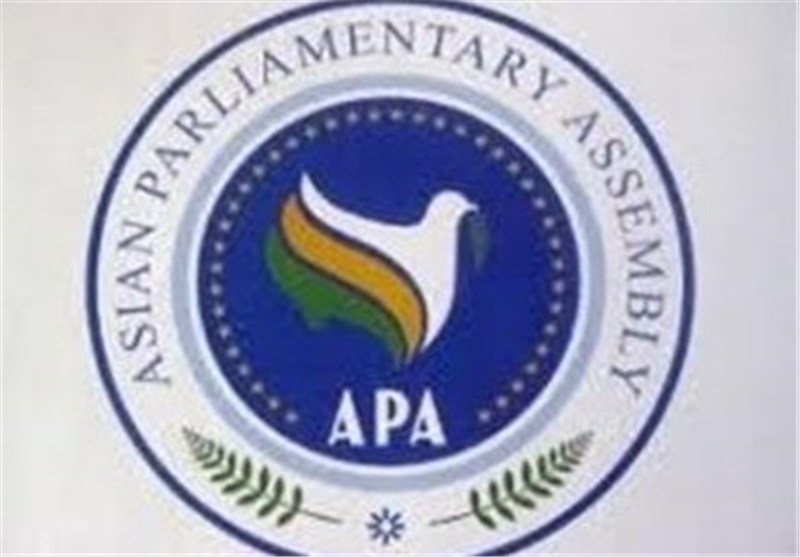 Seyed Mohammad Hassan Aboutorabifard in his Saturday meeting with Shahed Hossein Said, chairman of Pakistan Senate's Defense Affairs Commission, appreciated Pakistan for hosting the APA and hoped that Asian Parliamentary Assembly would achieve its objectives.
He evaluated the Iran-Pakistan relations as friendly, adding, "Participation in this meeting gave me the chance to meet the Pakistani brothers."
The chairman of Pakistan Senate's Defense Affairs Commission, too, appreciated the Iranian delegation for their participation in the APA and expressed certainty that it would achieve all its objectives.
Pakistan has said it would host the biggest ever conference in that country's parliamentary history, the Asian Parliamentary Assembly (APA) on December 8 to 10.
Some 25 countries, representing parliaments from all over Asia, have confirmed participation in this conference, which will include nearly 200 delegates.
The APA, which last met in Damascus in 2010, has this time a very relevant conference theme: Asian Century; Cooperation in Economy, Energy and the Environment.
The Asian Parliamentary Assembly was set up in 2006 at the Seventh Session of the Association of Asian Parliamentary for Peace (AAPP). In other words, the APA is continuation of an organization which was established in 1999. It has 41 member states and 17 observers.