US President Defends Interim Iran Deal
December, 08, 2013 - 14:58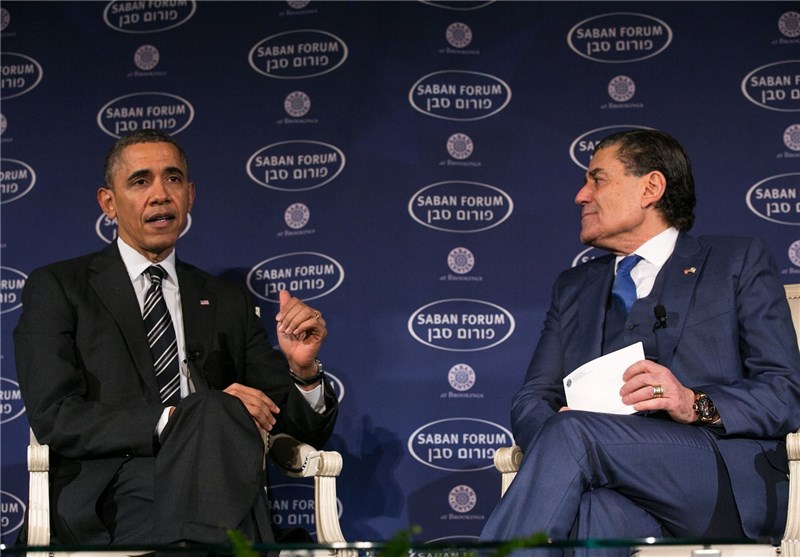 TEHRAN (Tasnim) - President Barack Obama defended an interim deal with Iran over Tehran's nuclear programme and, seeking to reassure Israel, pledged to step up sanctions against Iran if the deal fails to yield satisfactory results.
US relations with Israel have been strained by the interim agreement, reached between Iran and major world powers including the United States, which was designed to halt advances in Iran's nuclear programme and buy time for negotiations on a final settlement.
Obama, speaking at forum hosted by Haim Saban, a major political donor, made a point of referring to Netanyahu as "my friend Bibi," while acknowledging they occasionally had "significant tactical" disagreements.
Obama said the interim deal, negotiated with Iran by the United States, China, Russia, Britain, France and Germany, would provide space for a longer-ranging agreement to curb Iran's nuclear ambitions, which Tehran says are peaceful, Al Jazeera reported.
The president said he viewed the likelihood of a satisfactory "end state" as a 50/50 proposition, and repeated that all options remained on the table if Iran did not follow through with its obligations.
"If we cannot get the kind of comprehensive end state that satisfies us and the world community ... then the pressure that we've been applying on them and the options that I have made clear I can avail myself of, including a military option, is one that we would consider and prepare for," he said.
Obama said it was unrealistic to believe that Iran would halt and dismantle its nuclear program if the sanctions regime were strengthened and talks were not given a chance to succeed.