Iran Gas Production to Get Boost after New Phases Come on Stream
TEHRAN (Tasnim) – Iran's oil minister on Saturday stressed the need for more production from the South Pars gas field, and expressed hope that phases 12 and 15-18 of the offshore field would become operational by March next year.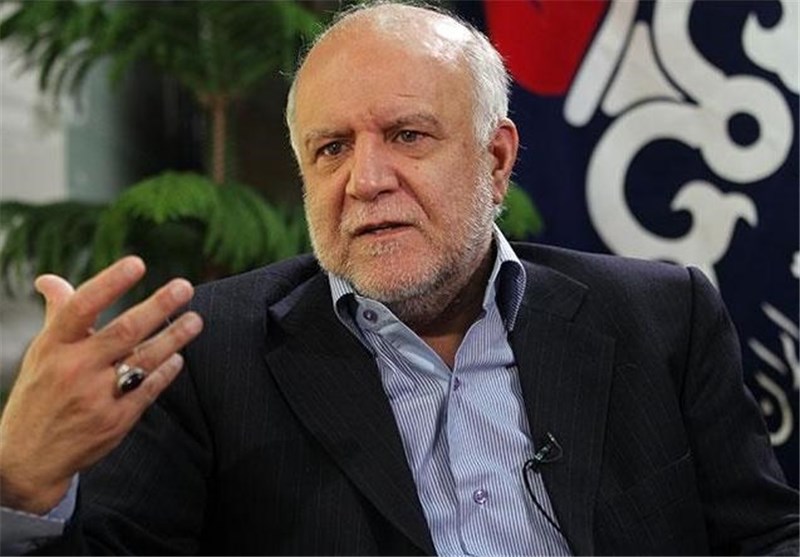 "The South Pars gas field has a high significance in the Iranian energy industry, as a big share of the gas consumed in the country is produced and refined in that region, and therefore the projects there will be further accelerated," Bijan Namdar Zanganeh said in Asalouyeh.
Zanganeh expressed hope that phases 12 and 15-18 of the offshore field will become operational by March next year. "There are delays in drilling operations of some phases, but we will try to start these phases up on schedule," said the minister.
"After operating the five prioritized phases, the Petroleum Ministry will focus on other phases."
Zanganeh asked his organization on October 21 to focus efforts on development of Phase 12 of the country's South Pars gas field, a decision that realigns priorities for the giant offshore gas field.
Zanganeh made the decision after he realized that 4 of the 5 phases with top priorities in South Pars gas field, namely Phases 15-18, will not come on stream before wintertime, when the country will be in growing need of gas.
The oil ministry's new plan is to develop Phase 12 as soon as possible, as it can produce more than 14 million cubic meters of gas from at least 6 and at most 12 of its wells before the start of cold season.
Before winter, the phase will start producing over 14 million cubic meters per day (mcm/d) of gas to be injected into the national pipeline, according to oil ministry officials.
The minister told contractors during his recent visit to South Pars that gas production from the offshore section of Phase 12 must be prioritized. He said Iran's gas industry was bracing for its hardest ever year in terms of gas supply and urged them to make efforts to launch a section of this phase as soon as possible.
Managing-director of Pars Oil and Gas Company, Ali Akbar Shabanpour, has said that Iranian Offshore engineering and Construction Company (IOEC) must have more than 1,200 active forces in the offshore sector of Phase 12 so that the onshore section of this phase will become operational afterwards.
He added that IOEC is also to increase manpower and installations in the five prioritized phases – 12 and 15-18.
In a meeting with contractors of phases 15-16 of South Pars, the oil minister said production from the two phases had to exceed 10 million cubic meters (mcm) per day from the current level of 6 mcm a day.
"The train of these two phases is in the final stage of steam test and it must come on-stream before the cold snap," said the minister.
Zanganeh said docks in phases 15&16 of South Pars are to be installed in nine months. "This time is considered at five months in other phases and therefore it could be reduced to some extent."
The South Pars gas field, whose development has been divided into 28 phases, is located in the Persian Gulf straddling the maritime border between Iran and Qatar. It is estimated that the Iranian section of the field contains 14 trillion cubic meters of gas and 18 billion barrels of condensates in place.
South Pars is part of a wider gas field that is shared with Qatar. The larger field covers an area of 9,700 square kilometers, 3,700 square kilometers of which are in Iran's territorial waters (South Pars) in the Persian Gulf. The remaining 6,000 square kilometers, referred to as the North Dome, are in Qatar's territorial waters.
Development of the offshore South Pars field is of vital importance to Iran, both politically and economically. Natural gas production from South Pars is critical to meet increasing domestic consumption and to meet Iran's current and future export obligations.
Although Iran is second to no country in terms of gas reserves, its own consumption has risen more markedly than its production - caused by heating, power generation and oilfield reinjection needs- to make it a net importer in the last decade.