Sweden Engaged in Industrial Espionage against Russia: Report
December, 08, 2013 - 15:27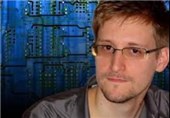 TEHRAN (Tasnim) – Sweden's intelligence agency has not only spied on Russian leadership, sharing intelligence with the NSA, but also apparently engaged in industrial espionage against business targets such as Russia's energy companies, Sveriges Television reports.
According to a wire, obtained by Swedish TV program 'Mission: Investigate', Sweden's National Defense Radio Establishment (FRA) shared intelligence on Russia with Washington, RT reported.
"Thank Sweden for its continued work on the Russian target, and underscore the primary role that FRA plays as a leading partner to work the Russian Target, including Russian leadership, ENERGY, … and … counterintelligence," NSA wire said, as cited by SVT.
The earlier omitted part of the quote reveals that Sweden was tapping on civilian targets as well. One source told the documentary there was "a very obvious interest in looking at the Russian companies" confirming it was "a part of the mission."
When asked if FRA spied on such companies as the Russian energy giant Gazprom, the source said "Gazprom is one possible" adding that there are "many other, smaller players."
In an interview with SVT, journalist Glenn Greenwald said "the NSA seems impressed by how much money and how much technological sophistication the Swedish have been able to assemble when building their own surveillance system."
The West is very hypocritical about industrial espionage, in particular constantly accusing China of breaking the international laws by spying on Western companies, Greenwald told SVT.
Earlier in the week, Sweden's defense minister, Karin Enstrom, told TT news agency that Sweden needs to protect its national security.