DM Dismisses US Rhetoric against Iran as "Unacceptable"
December, 08, 2013 - 16:45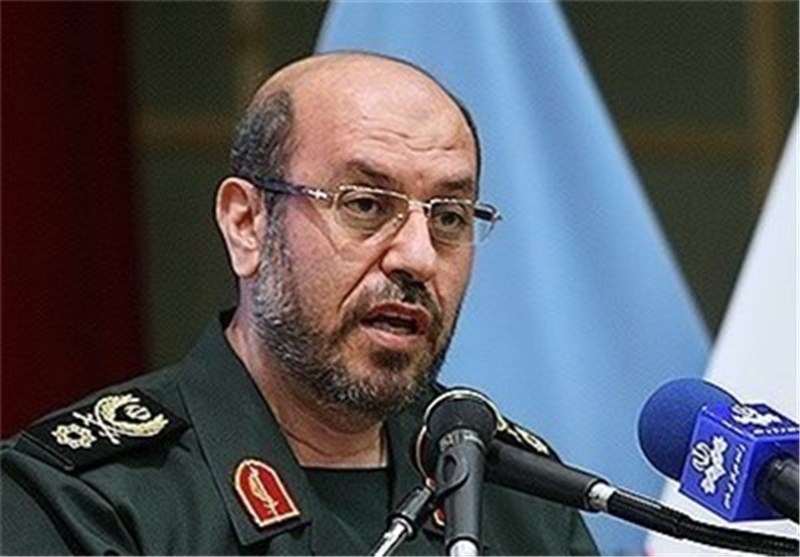 TEHRAN (Tasnim) – Iran's defense minister criticized his US counterpart for saying diplomacy with Iran needed to be underpinned by military power, arguing that the world public opinion never accepts such hawkish rhetoric.
"Resorting to threatening language and bellicose, irrational rhetoric is despised and rejected by the global public opinion," Brigadier General Hossein Dehqan said on Sunday, reacting to earlier remarks by US Defense Secretary Chuck Hagel.
In a speech at the Manama Dialogue forum on Saturday, Hagel stated that an emerging global agreement that would limit Iran's nuclear program did not mean the security threat from Iran was over.
He said US diplomacy would ultimately be backed up by military commitments and cooperation with regional partners.
"We know diplomacy cannot operate in a vacuum... Our success will continue to hinge on America's military power, and the credibility of our assurances to our allies and partners in the Middle East," Hagel said.
Brigadier General Dehqan noted that such comments would add up to the global aversion towards the US and increased mistrust of the White House, adding that the US officials' remarks "prove that they are influenced by the Zionist lobby."
"Diplomacy yields result on the basis of rationality and logic, not on the basis of resorting to force, igniting wars and trampling on the rights of nations," the Iranian minister explained.
Dehqan also made it clear that Washington's willingness to sell more arms to the Persian Gulf countries was a sign that Americans do not care about the regional security, but they seek to fulfill their financial interests and save their crisis-hit economy.
In his yesterday's speech, Hagel was trying to open the door for the US to sell missile defense and other weapons systems to a group of its allies in the Persian Gulf region.
The Pentagon "will place even more emphasis on building the capacity of our partners in order to complement our strong military presence in the region," Hagel said.
The Iranian defense minister also urged regional Arab countries not to fall into the "psychological warfare trap" of the US.
The most concrete proposal Hagel outlined in Manama was the Pentagon's plan to allow military sales to the Persian Gulf Cooperation Council (PGCC), so the six member nations can have more coordinated radars, sensors and early warning missile defense systems.
The Iranian minister further said that sustainable security in the region "is attainable only through good neighborliness, constructive interaction and cooperation which rests on confidence and is free from suspicion."