Venezuela's Socialists Win Majority in Local Polls
December, 09, 2013 - 14:36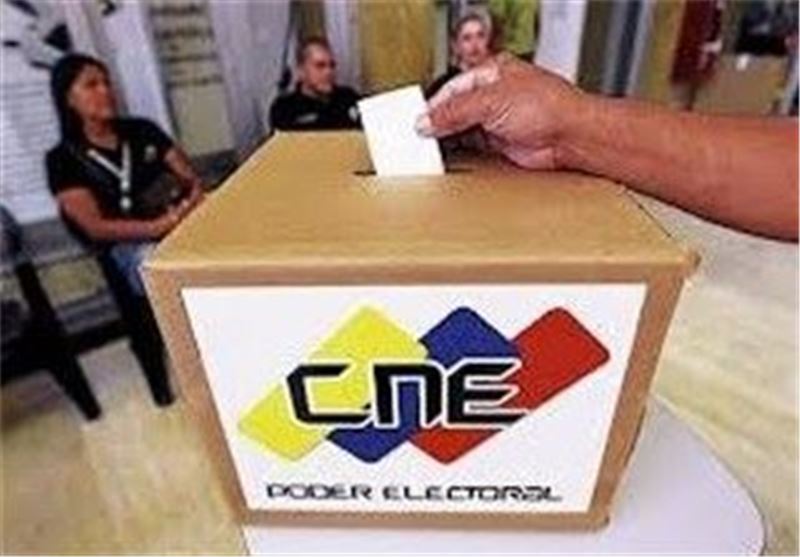 TEHRAN (Tasnim) – President Nicolas Maduro's government won a majority of votes in Venezuela's local elections on Sunday, disappointing the opposition and helping his quest to preserve the late Hugo Chavez's socialist legacy.
With votes in from three-quarters of the nation's 337 mayoral races, the ruling party and allies had combined 49.2 percent support, compared with the opposition coalition and its partners' 42.7 percent, the election board said.
Since taking power in April, Maduro, a 51-year-old former bus driver, has faced a plethora of economic problems including slowing growth, the highest inflation in the Americas, and shortages of basic goods including milk and toilet paper.
Yet an aggressive campaign launched last month to force businesses to slash prices proved popular with consumers, especially the poor, and helped Maduro's candidates on Sunday.
"The father of the revolution has gone, but he left the son who continued helping the poor," said government supporter and pensioner Freddy Navarro, 62, in Caracas.
Sunday's election was the biggest political test for Maduro since he narrowly won the presidential election after Chavez's death from cancer ended his 14-year rule of the OPEC nation, Reuters reported.
Winning the overall vote share may help Maduro shake off perceptions of weakness, enabling him to exert more authority over the different factions in the ruling Socialist Party and perhaps take unpopular measures such as a currency devaluation.
"The Venezuelan people have said to the world that the Bolivarian revolution continues stronger than ever," Maduro said in a late-night speech, referring to Chavez's self-styled movement named for independence hero Simon Bolivar.
The government took nearly 200 municipalities, with three-quarters counted, reflecting the traditional strength of "Chavismo" in rural and poorer areas.