Quarter of Europeans Face Poverty: Eurostat
December, 09, 2013 - 16:21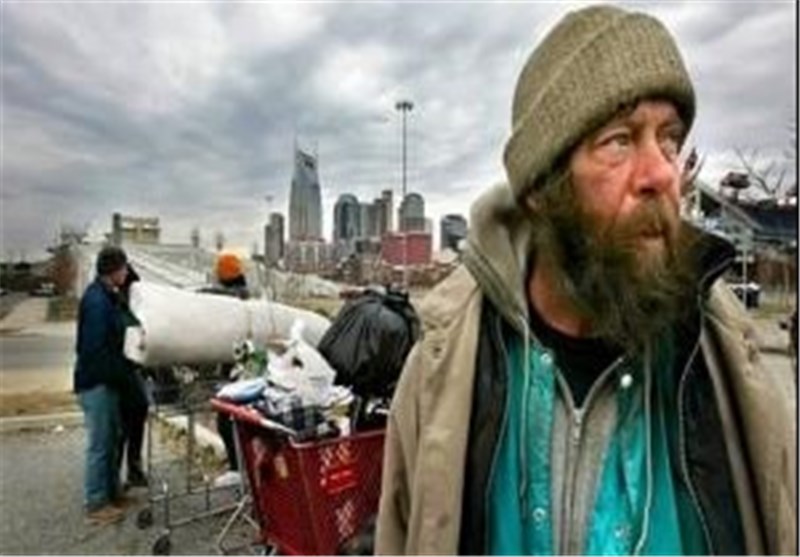 TEHRAN (Tasnim) - Over 124 million people in the European Union – or almost a quarter of its entire population - live under the threat of poverty or social exclusion, a report by EU's statistical office revealed.
Last year, 124.5 million people, or 24.8 percent of Europe's population were at risk of poverty or social exclusion, compared to 24.3 percent in 2011 and 23.7 percent in 2008, the Eurostat said in a document published earlier in the week.
The data included people who were falling within at least one of the three categories: at-risk-of-poverty, severely materially deprived or living in households with very low work intensity.
Bulgaria (49 percent), Romania (42 percent) and Latvia (37 percent) top the list, followed by Greece, Lithuania and Hungary. In comparison, the Netherlands and the Czech Republic (both 15 percent), Finland (17 percent), Sweden and Luxemburg (both 18 percent) can boast the lowest number of people at risk of poverty.
However, even founding EU countries like Italy are struggling more than ever. Some 18.2 million -Italians are facing poverty – that is the highest number in the EU, even though proportionally (29.2 % of the population) the country seems to be doing not too bad.
With the Italian economy going through its longest recession since the World War II, over 12 percent of adults are unemployed, while four out of ten young people don't have a job. There are no official figures on the homeless, RT's Egor Piskunov reports.
Marco, 46, used to work as a pizzaiolo (pizza maker) - many Italians used to call it 'the golden skill' which would always get you work in Rome. However, it did not hold true for Marco, who was sacked one day and has not been hired since. He has been living on the street for about four years now and says he sees little chance of fixing his life.
"When you live on the street, survival is what takes up most of your time. Simply getting a shower is a challenge. It takes so much time to take care of yourself as a normal person. You reach the end of the day and you're exhausted and depressed," he told RT.
With the number of those in need increasing, more Italians are beginning to turn to charity and humanitarian aid for help.