Speaker: Iran Open to Any Option to Enhance Ties with China
TEHRAN (Tasnim) – Iranian Parliament Speaker Ali Larijani referred to historical ties between Tehran and Beijing as a factor contributing to the expansion of bilateral relations, saying Iran is ready to use any option to strengthen ties with China.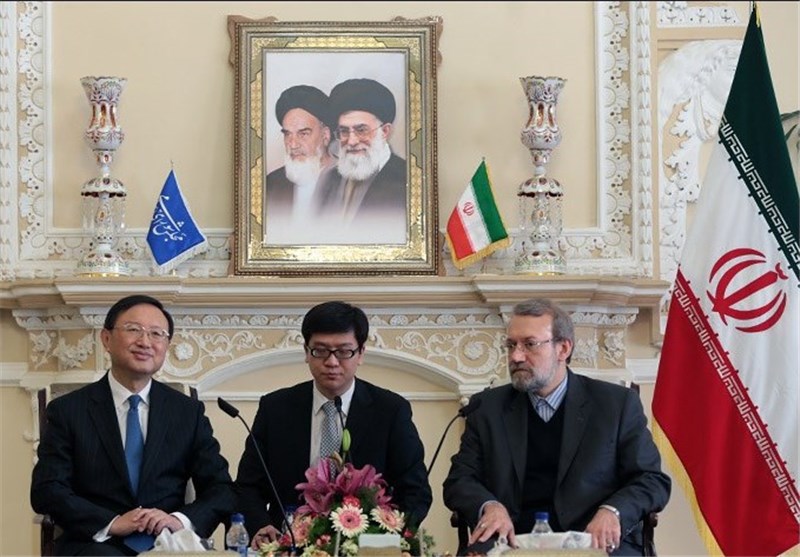 "The Islamic Republic of Iran considers China as an important country in the Asian continent and the international equations, and welcomes any approach to increase the level of bilateral and international interactions between the two countries," Larijani said in a meeting with visiting Chinese State Councilor Yang Jiechi, here in Tehran on Sunday.
He also stated that the historical and cultural relations between the two Asian countries can play a major role in expansion of friendly ties.
Tehran and Beijing should come up with more detailed plans to use their abundant capacities in industrial and energy sectors in order to serve the interests of their nations, Larijani added.
Jiechi, for his part, said China insists on continuation of friendly collaboration between the two countries in all fields, and noted that the exchange of parliamentary and political delegations could accelerate the trend of bilateral cooperation.
Over the past few decades, China and Iran have developed a broad and deep partnership centered on China's energy needs and Iran's abundant resources as well as significant non-energy economic ties, and geostrategic considerations.
Currently, Iran is the third largest supplier of crude oil to China, providing it with some 12 percent of its total annual consumption, and the volume of bilateral trade is well over $40 billion dollars.