Iranian Deputy FM Meets with Guinean President
TEHRAN (Tasnim) – Iranian Deputy Foreign Minister for Arab and African Affairs Hossein Amir Abdollahian who is in Conakry to attend an OIC ministerial meeting met with Guinean President Alpha Conde on Monday.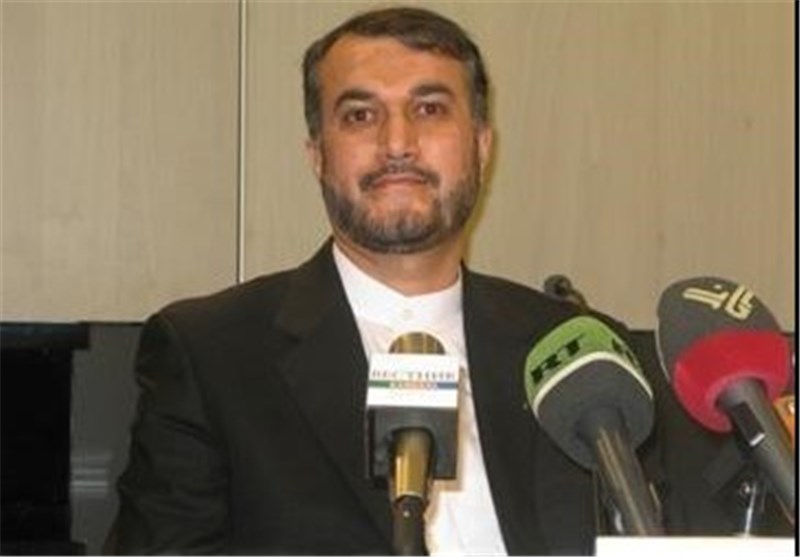 Amir Abdollahian conveyed President Hassan Rouhani's warm greetings to his Guinean counterpart and praised the African country for holding its parliamentary elections successfully.
"The Iranian president attaches special emphasis to relations with Africa and the Islamic Republic is ready for comprehensive expansion of ties," he said.
President Alpha Conde, too, referred to Iran's nuclear deal with the six world powers in Geneva, saying that it is an achievement for the Iranian nation.
He also announced his country's readiness for expansion of comprehensive ties with Iran.
Amir Abdollahian, who is in Conakry to participate at the 40th Conference of the Organization of Islamic Conference Foreign Ministers, also had a separate meeting with caretaker Lebanese Foreign Minister Adnan Mansour on the sidelines of the conference.
The two sides exchanged viewpoints on Syrian, regional and Islamic world developments, as well as Iran-Lebanon relations.
The 40th OIC foreign ministerial meeting will be held December 9-11 in the capital of Guinea, Conakry, but it was announced on October 2 that Iran would be represented in the event by Foreign Minister Mohammad Javad Zarif.
Apart from the foreign ministers of the OIC member states, representatives from the UN, the Arab League, the African Union and a number of international organizations are attending the meeting.
The Organization of Islamic Cooperation is an international organization consisting of 57 member states, which has a permanent delegation to the UN.
The OIC works to "safeguard and protect the interests of the Muslim world in the spirit of promoting international peace and harmony," according to its letter of association.