World Powers Concede Failure to Curb Iran's N. Capabilities: Rouhani
December, 09, 2013 - 17:22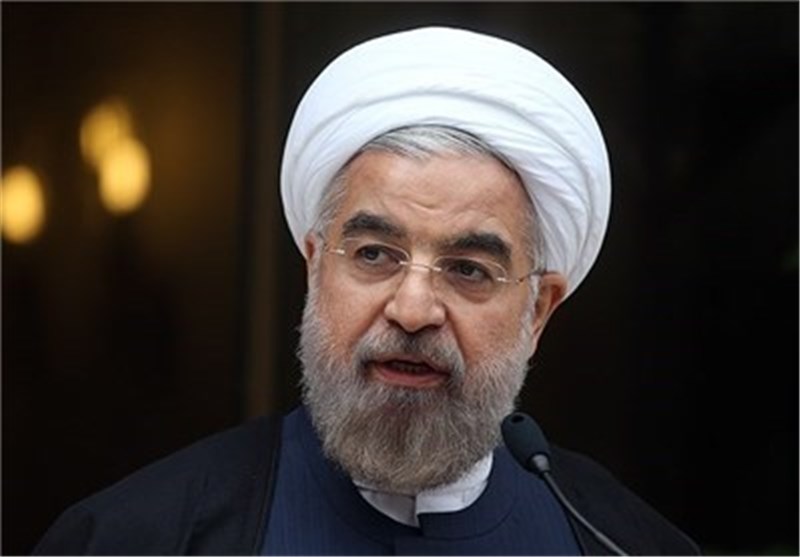 TEHRAN (Tasnim) – Iran's president said his administration's policy of constructive interaction with the world has prompted major powers to take a realistic view of Iran's capabilities, an obvious sign of which is their admission that the country's indigenous nuclear industry cannot be rolled back.
"Those powers that once dreamed of eliminating Iran's (uranium) enrichment capacity, now admit that they are not able to hinder the industrial progress and enrichment in Iran as it has become an indigenous industry," President Hassan Rouhani said in a gathering of parliamentarians on Monday.
Referring to the attitude of constructive interaction with the world as a pivotal policy adopted by his administration – known publicly as the administration of prudence and hope --, Rouhani said such a policy made major powers have a realistic view of Iran's capabilities.
The Iranian president has on several occasions reaffirmed the country's entitlement to uranium enrichment as part of a civilian nuclear program.
"Not only the nuclear energy, but also nuclear technology and even (uranium) enrichment are our inalienable rights," Rouhani said in a ceremony in Tehran on Saturday marking national Student's Day.
Also, in a Sunday meeting with Chinese State Councilor Yang Jiechi in Tehran, President Rouhani said Tehran would never back down from its nuclear rights, including uranium enrichment for peaceful purposes.
"Iran's nuclear activities are and will remain peaceful and Iran will not back down from its nuclear rights, including enrichment," said Rouhani.
Tehran and the Group 5+1 (the five permanent UN Security Council members plus Germany) signed a six-month deal on Tehran's nuclear program after three rounds of intensive talks in the Swiss city of Geneva on November 24.
The deal is intended to allow time to negotiate a comprehensive agreement on the nuclear program, with the aim of bringing a decade-long standoff over Iran's nuclear program to an end.
In exchange for Iran agreeing to limit certain aspects of its nuclear activities and allow more inspection of its nuclear facilities, the six world powers have agreed to impose no new sanctions on Iran and to suspend some existing ones on its trade in petrochemicals, automobiles, gold and precious metals, civil aviation parts, and food and medicine.
And in a Saturday appearance sponsored by the Brookings Institution's Saban Center for Middle East Policy, US President Barack Obama announced that it was not realistic to try to force Iran to dismantle its entire nuclear complex.
Obama signaled in his speech that he was prepared to allow Iran to enrich uranium on its own soil.
In his most extensive comments on the subject, he said that Iran could be allowed a "modest" enrichment program, provided there was strong international monitoring to ensure that Tehran could not suddenly accelerate production to obtain a nuclear weapon.
Iran has always emphasized that its nuclear program is peaceful and that it wants to enrich uranium for power generation and medical purposes.