2 Students Killed in Police Raid on al-Azhar University
TEHRAN (Tasnim) - Two students have been killed and dozens detained after Egyptian security forces stormed the campus of al-Azhar University in the capital Cairo.
December, 10, 2013 - 11:56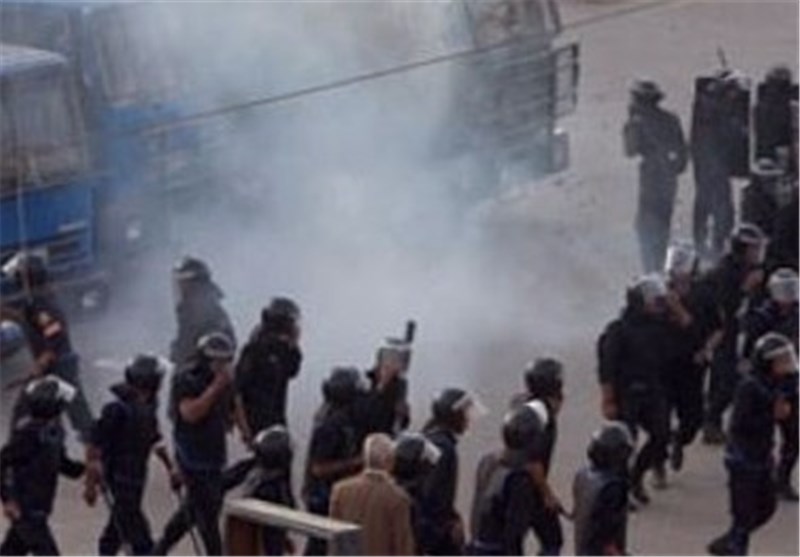 The two died on Monday due to the wounds they sustained during violent clashes at the university between the security forces and students demanding former President Mohamed Mursi's reinstatement to office.
Government sources have not confirmed the fatalities, Press TV reported.
At least 200 other students were injured after police fired tear gas and birdshots at the students. Eyewitnesses say live rounds were also used to target students.
The students hurled stones at police and chanted slogans against Interior Ministry. They also set three police cars on fire.
An unspecified number of students have also been arrested.
The head of the university, Osama al-Abd, had reportedly called for the ministry's intervention to secure the university premises.
It was the second consecutive day of protests by students at the university. Sunday's protests were fuelled by the referral to trial of 21 students from the university on charges of attacking the al-Azhar headquarters in October.
In November, a court in the North African country sentenced 12 pro-Mursi students from Al-Azhar to 17 years in prison for attacking the university's headquarters.
Universities across Egypt have become the scene of protests by supporters of Mursi since the start of the school year in September.
Egypt has been experiencing unrelenting violence since July 3, when the army ousted Mursi's government, suspended the constitution and dissolved the parliament. It also appointed the head of the Supreme Constitutional Court, Adly Mahmoud Mansour, as the new interim president.
The government of Mansour has launched a bloody crackdown on Mursi supporters and arrested more than 2,000 Muslim Brotherhood members, including the party's leader Mohamed Badie, who was detained on August 20.
About 1,000 people were killed in a week of violence between Mursi supporters and security forces after police dispersed their protest camps in a deadly operation on August 14.