Mourners Gather for Mandela Memorial
December, 10, 2013 - 11:57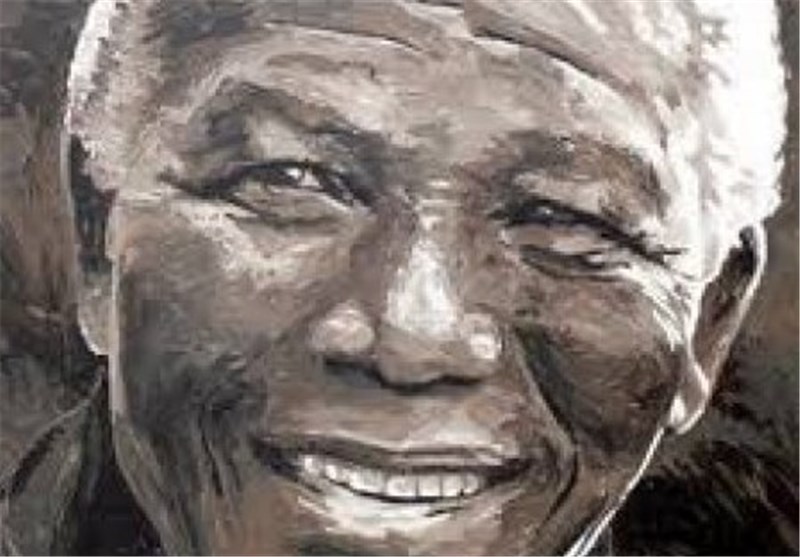 TEHRAN (Tasnim) - World leaders will pay homage to Nelson Mandela at a mass memorial in South Africa that will recall his gift for bringing enemies together across political and racial divides.
US President Barack Obama and Cuba's Raul Castro, whose countries maintain an ideological enmity lasting more than 50 years, are among the designated orators at a Johannesburg soccer stadium where 23 years earlier Mandela - freshly freed from apartheid jail - was hailed by cheering supporters as the hope for a new South Africa.
Obama's Air Force One arrived at Waterkloof air force base near Pretoria on Tuesday morning after a 16-hour flight from Washington, Al Jazeera reported.
The US president and his wife Michelle was followed down the steps by former president George W. Bush and his wife Laura. Two other former US presidents, Bill Clinton and Jimmy Carter, were arriving separately.
Coinciding with UN designated Human Rights Day, the memorial service for Mandela in the 95,000-seat Soccer City stadium is the centrepiece of a week of mourning for the globally-admired statesman, who died on Thursday aged 95.
A light rain fell on Tuesday as thousands of mourners gathered at the stadium in Soweto, the Johannesburg township that was a stronghold of support for the anti-apartheid struggle that Mandela embodied.
Singing, joyous crowds are swelling in the stands despite the rain. Workers still were welding at a VIP area as the first spectators arrived.
Police have promised tight security, and are patrolling a wide perimeter around the stadium. Even so, the first crowds entered the stadium without being searched.
The fact that the visiting leaders - more than 90 are expected - include some from nations still locked in antagonism, such as Cuba and the US, adds piquancy and resonance to the homage being held at the gigantic bowl-shaped stadium, the venue of the 2010 World Cup final.
Zimbabwean President Robert Mugabe and former British Prime Minister Tony Blair will both be there. Blair has called Mugabe a dictator who should have been removed from power.