FM: Iran's Territorial Integrity Non-Negotiable
December, 10, 2013 - 12:03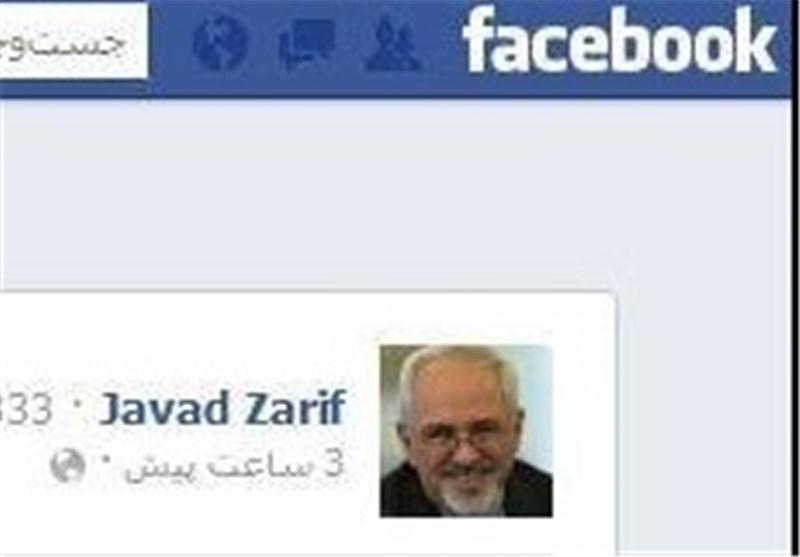 TEHRAN (Tasnim) – Iranian foreign minister once again dismissed media reports that misquoted his remarks on an Iranian island in the Persian Gulf, and stressed that the country's territorial integrity would never be the subject of any negotiations.
"Everybody should know that Iran's territorial integrity is not negotiable or tradable, and even envisaging negotiating on Iran's soil or casting any doubt in this regard would be unforgivable," Mohammad Javad Zarif said in a comment posted on his Facebook page on Tuesday.
This comes as some foreign media outlets had quoted Zarif as saying during a December 1 press conference with his Kuwaiti counterpart Sheikh Sabah Khalid al-Hamad al-Sabah that Tehran was ready to talk about Abu Musa, one of the three Iranian islands in the Persian Gulf, over which the United Arab Emirates (UAE) has made baseless claims.
Shortly afterwards, Foreign Ministry Spokeswoman Marziyeh Afkham dismissed the media reports, and said, "According to the available record, a reporter asked about the Iranian islands, and our country's foreign minister replied: 'the misunderstanding about Abu Musa could be addressed through dialogue'."
Zarif himself had reacted to the comments, saying, "I exactly expressed Iran's normal position on the issue of Abu Musa Island that we have been always ready to talk to UAE to remove any misunderstanding about the Islands."
Elsewhere in his Internet message today, the Iranian minister pointed to a forthcoming meeting with his Russian counterpart, due to take place on Wednesday, adding that the "important negotiations" with Lavrov kept him from traveling to South Africa to attend the memorial service of Nelson Mandela.
Zarif was earlier supposed to attend the commemoration service of the late African anti-apartheid iconic leader.
Dozens of presidents and prime ministers take part in an extraordinary four-hour memorial service to honor Nelson Mandela in Johannesburg on Tuesday.
The former president, who served 27 years in prison fighting a system of white rule that has since been abolished, died Thursday at his home at age 95.