Ukraine's President Agrees to Offer of Talks
December, 10, 2013 - 13:41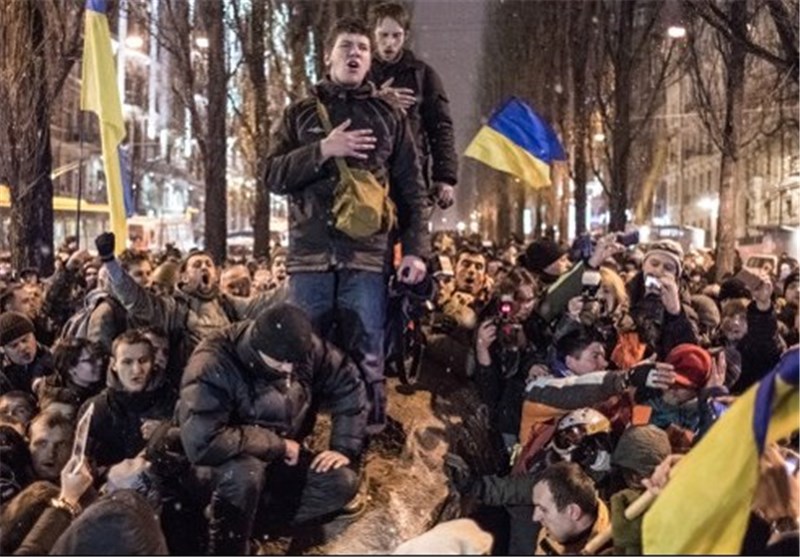 TEHRAN (Tasnim) - Ukraine's president supported a call for talks a day after hundreds of thousands of protesters flooded the streets of Kiev, strengthening anti-government demonstrations raging for weeks in the capital.
Viktor Yanukovich's official website said that the president backed an initiative of an "all-national round-table" suggested by Leonid Kravchuk, Ukraine's first post-Soviet president.
"In his opinion, such a round-table can become a platform for mutual understanding," the website said.
Later on Monday, heavily armed masked men have raided party headquarters of jailed opposition leader Yulia Tymoshenko and took a computer server, spokewoman Natalia Lysova said. She blamed police for the incident, but the police denied any involvement.
Meanwhile, security forces in full riot gear encircled tents and barricades erected by anti-government protesters that were blocking city buildings in Kiev and have begun to dismantle some of them, Al Jazeera reported.
The police action involved at least two protest sites outside government buildings in the city centre.
Earlier on Monday hundreds of protesters blocked several main streets in the centre of the capital, eyewitnesses told the Reuters news agency, responding to calls from opposition leaders to defend their demonstration from possible police intervention.
"The opposition must stay here and do everything to stop the police from breaking up a peaceful demonstration," Vitaly Klitschko, an opposition leader, told Reuters.
Klitschko called on those people who were elderly or frail to go home.