Kazakhstan Says Ready to Host Iran-G5+1 Talks
TEHRAN (Tasnim) – In a meeting between Iranian deputy foreign minister for Arab and African Affairs and the Kazakh foreign minister in Conakry on Tuesday, the Kazakh diplomat announced the Central Asian country's readiness to host the next round of Iran's nuclear talks with six major world powers.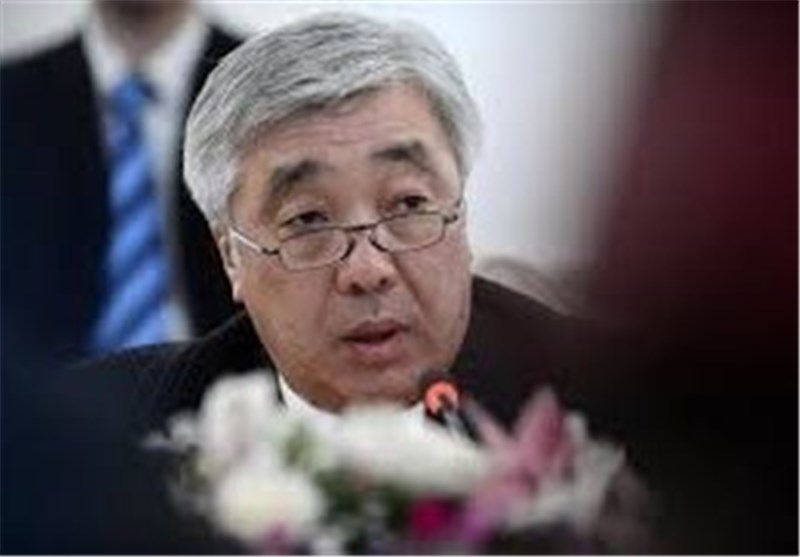 Kazakh Foreign Minister Erlan Idrissov in his meeting with Hossein Amir Abdollahian congratulated the Islamic Republic on the nuclear deal it closed with the G5+1 and expressed hope that the negotiations would proceed successfully till achieving final results.
In the meeting held on the sidelines of the 40th Session of the Organization of Islamic Cooperation (OIC) Member States' Council of Foreign Ministers, the Kazakh top diplomat announced Astana's interest in having more diplomatic consultations with Tehran on regional and international developments.
The Iranian deputy foreign minister, too, informed the Kazakh diplomat of the latest developments in Iran's talks with the Sextet, saying Iran will defend its right to enrich uranium for peaceful purposes in its talks with big powers.
Idrissov, whose country hosted two previous rounds of nuclear talks between Iran and its interlocutors, said Kazakhstan is willing to host the next round of nuclear talks.
Iran and the G5+1 countries held a round of negotiations on April 6 in Almaty, where an earlier round had been held on February 26-27.
Iran and the G5+1 (the five permanent UN Security Council members plus Germany) signed a six-month deal on Tehran's nuclear program after three rounds of intensive talks in the Swiss city of Geneva on November 24.
The deal is intended to allow time to negotiate a comprehensive agreement on the nuclear program.
In exchange for Iran agreeing to limit certain aspects of its nuclear activities and allow more inspection of its nuclear facilities, the six world powers have agreed to impose no new sanctions on Iran and to suspend some existing ones on its trade in petrochemicals, automobiles, gold and precious metals, civil aviation parts, and food and medicine. They will also let Tehran receive a small portion of its frozen assets while a permanent agreement is sought.