Supreme Leader Cautions against Enemy's Cultural Onslaught
December, 10, 2013 - 17:43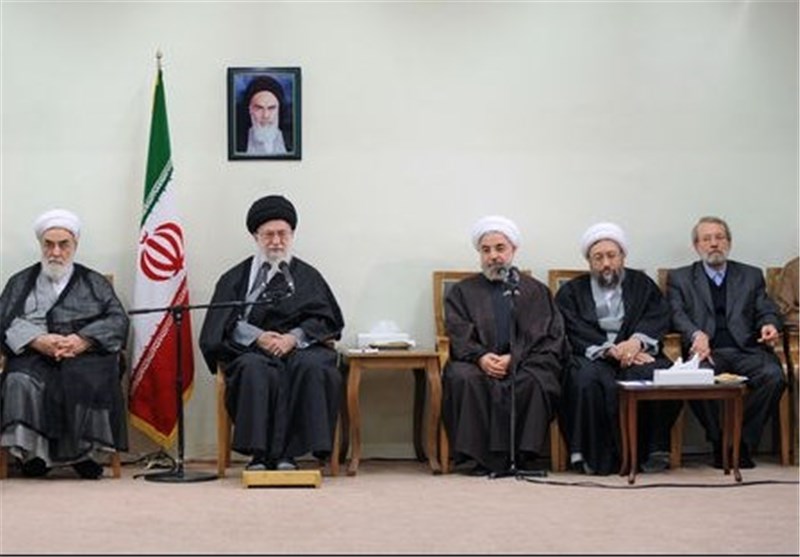 TEHRAN (Tasnim) – Supreme Leader of the Islamic Revolution warned against the hostile moves by enemies of Iran to damage the country's cultural values, and urged authorities to deal with the issue of cultural onslaught in a wise, calculated manner.
Speaking in a gathering of Iranian cultural officials here in Tehran on Tuesday, Ayatollah Seyed Ali Khamenei urged caution in dealing with the cultural onslaught launched against Iran by the enemies -- particularly the US -- and emphasized the need for vigilance in the face of "activity of at least hundreds of audio, video, printed and Internet media in the world with the certain aim of affecting the Iranian nation's mind and behavior."
The Leader also referred to a number of imported computer games and toys as instances that can gradually inculcate the western lifestyle and mentality in children, teenagers and the youth.
Ayatollah Khamenei further noted that confronting the enemy's cultural tactics requires "innovative endeavor", and called on the Islamic Republic of Iran Broadcasting (IRIB) and the country's ministry of culture and Islamic guidance to devise strategies to counter the harmful effects of the cultural onslaught.
"Belated recognition and reaction would be costly; therefore, we should react in a timely and wise manner," the Leader warned.
Iranian officials have in recent years stepped up efforts to counter the wave of cultural onslaught by the western countries.
Earlier this year, Iran launched a base to fight against soft war by hostile powers.
The base is tasked with policy making in the state and military affairs to counter the soft war (tactics) of the enemies of the Islamic Republic in a concerted manner.
Soft war is a term used by Iranian officials to refer to the cultural invasion and soft intelligence tactics used by foreign countries deemed hostile toward Iran.
The center, which has been staffed by officials from the armed forces as well as from other state organizations, seeks to coordinate issues concerning soft power and soft war in the armed forces and their relations with other state bodies.