Senior Cleric Calls on US to Win Confidence of Iranian Nation
December, 11, 2013 - 13:35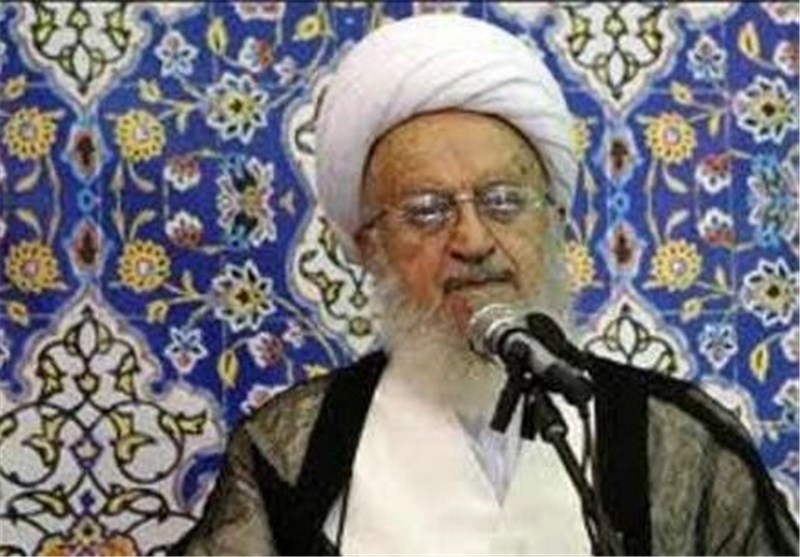 TEHRAN (Tasnim) – A senior Iranian cleric in Qom on Wednesday advised the US President Barack Obama to revise his dialogue in his reference to Iran, if he is truly after reaching a meaningful agreement with Tehran.
Grand Ayatollah Nasser Makarem Shirazi referred to the often repeated US president's unfriendly comments against Iran, expressing surprise that a major world power humiliates itself to such a great extent just to please the Zionist regime.
"If the US president wishes to reach an agreement with Iran he must use a different literature, because his words today merely please the Zionist regime, like when he says the United States' main concern is ensuring Israel's security," he said.
"It is highly surprising that America is so much humiliated, belittled, and incompetent in dealing with a little regime," he said.
The senior cleric further said that it is off-putting to hear a US president say that his country's main concern is providing security for Israel.
"The US should change its literature (in addressing Iran), since otherwise the wall of distrust between them and us will turn into hatred, and the Iranians would start hating them," he stressed.
This comes as US President Barack Obama has tried to allay the fears of many Israelis and some Americans that his administration last month promised to ease economic pressure too much in return for too few Iranian concessions.
In exchange for Iran agreeing to limit certain aspects of its nuclear activities and allow more inspection of its nuclear facilities, the six world powers have agreed to impose no new sanctions on Iran and to suspend some existing ones on its trade in petrochemicals, automobiles, gold and precious metals, civil aviation parts, and food and medicine.
US relations with Israel have been strained since the interim deal was reached last month between Iran and six world powers, the US, Russia, China, Britain, France and Germany.
Israeli Prime Minister Benjamin Netanyahu called the deal reached in Geneva an "historic mistake" and believes that giving any sanctions relief is dangerous.
The comment nevertheless pointed to the difficult talks that await as the US and its negotiating partners — Britain, China, France, Germany and Russia — work toward a final pact next year.