Bahrain Watch Files Complaint against S. Korea for Tear Gas Sales
TEHRAN (Tasnim) – Bahrain Watch, a rights advocacy group, filed a complaint with the United Nations against South Korea for providing Bahrain's Al Khalifa regime with huge numbers of tear gas canisters.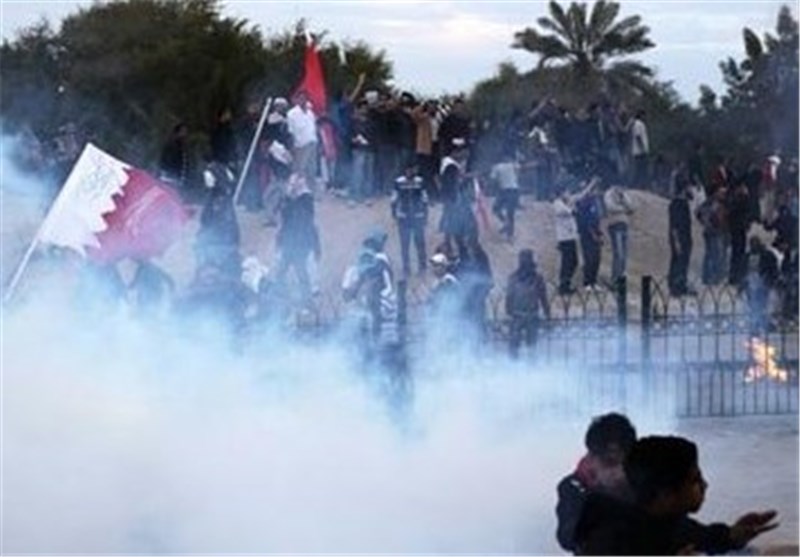 In the complaint field on Tuesday, the UN officials are requested to act immediately to block the path for shipment of the gas canisters to Bahrain, arguing that they can be used in suppressing antigovernment demonstrations in the country.
Also, a large number of Korean activists gathered in front the South Korean foreign ministry to show their opposition to sending tear gas to countries such as Saudi Arabia and Turkey , and announced their support for the complaint against the sales of tear gas to Al Khalifa regime.
Bahrain Watch is leading a campaign called "Stop the Shipment" amid fears a South Korean company, DaeKwang Chemical, is considering supplying some 1.5 million rounds of tear gas to Bahrain.
In late November, a legal team of British and American human rights lawyers, solicitors and barristers, assembled by advocacy organization Bahrain Watch, announced that it was taking legal action to prevent a Korean company from supplying the Bahraini government with more than 1.6 million rounds of tear gas.
The team filed a formal complaint with the Organisation for Economic Cooperation and Development (OECD) National Contact Point (NCP) in Korea against Dae Kwang Chemical Corporation, the company believed to be originating the shipment.
Dae Kwang has admitted to supplying approximately 1 million tear gas canisters to Bahrain in 2011-2012, and the Korean National Police Agency told Amnesty Korea that over 1.5 million tear gas units have been exported to Bahrain since 2011.
Last year, the New York-based rights group Physicians for Human Rights documented reports of women miscarrying after frequently being exposed to tear gas, as well as cases of deaths from respiratory illnesses.
Human Rights Watch said in October that Bahraini security forces had "repeatedly used tear gas disproportionately and sometimes unlawfully in suppressing antigovernment demonstrations" since 2011, when protests against Bahrain's monarchy erupted as part of the wave of uprisings sweeping the Middle East.
Tear gas misuse "has been implicated in more than a dozen deaths and serious injuries," the group said.
The warning came after Bahrain Watch released documents showing what the group said was a public tender for 1.6 million tear gas shells, 90,000 tear gas grenades and 145,000 sound and flash grenades. The tender, dated June 16, was issued by Bahrain's ministry of interior, which oversees the riot police.