Zarif Reiterates Iran's Deep Mistrust of US
December, 12, 2013 - 14:54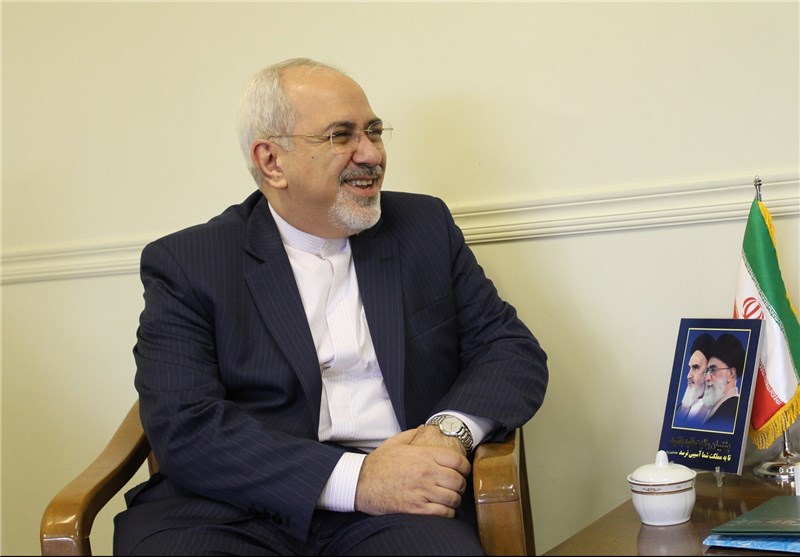 TEHRAN (Tasnim) – Iranian Foreign Minister Mohammad Javad Zarif underlined Tehran's deep mistrust of the West, the US in particular, and stated that the country will judge the western officials based on their deeds not words.
"I should say that we have no trust in the US and the West, but we judge them based on their practical steps," Zarif told Tasnim in Iran's northeastern city of Mashhad on Thursday after a meeting with Ayatollah A'alam al-Hoda, a prominent Iranian cleric.
As regards US officials' rhetoric that all options, including military option, are on the US table, the Iranian foreign minister said such comments are not in the interests of the the United States, and at the same time have no impact on the resistance of the Iranian nation.
"If the US complies with its commitments practically, then we will continue the work (cooperation) because we have entered the scene with wide-open eyes and good will."
The Iranian top diplomat expressed regret that the US and western officials are under the influence of the pressures imposed by influential lobbies and ignor their own countries' national interests.
"Of course we consider such comments as harmful, but their deeds are important for us."
The Iranian foreign minister's comments came after the US President Barack Obama said during an interview at a Jewish center in US that the infamous military option is on the table regarding Iran.
A few months ago, Supreme Leader of the Islamic Revolution Ayatollah Seyed Ali Khamenei had said that he is not optimistic about negotiations with the United States since the US officials are illogical.
Addressing a group of Iranian officials on July 22, Ayatollah Khamenei pointed to the recent remarks made by US officials on negotiation with Iran, and said he has on many occasions stressed that he is not optimistic about negotiations with the US.
"The Americans are not trustworthy, they are illogical, and they are not frank in their interactions," Ayatollah Khamenei said.
Ayatollah Khamenei further blasted the US hostile policy towards the Islamic republic, and added, "The stands adopted by US officials during the recent few months, too, once again confirmed the necessity of being pessimist about them."