Speaker Voices Parliament's Support for Iran-Switzerland Closer Ties
TEHRAN (Tasnim) – Iranian Parliament Speaker Ali Larijani said in a meeting with Swiss Ambassador Julio Haus that the legislative body backs comprehensive expansion of cooperation and relations between Iran and Switzerland.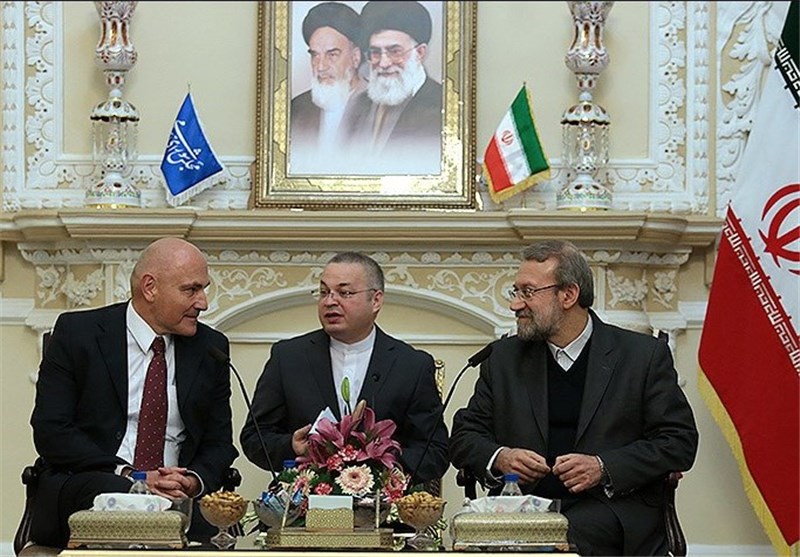 During the meeting held here in Tehran, Larijani pointed to two countries' existing potentials for the expansion of bilateral relations in political, parliamentary, commercial, and cultural fields, and said, "The Parliament supports broader ties and cooperation with Switzerland in every possible field and based on mutual interests."
Referring to the two countries' age-old ties, Larijani said, "The Iranian nation has a positive view about Switzerland and that country can play a useful role, as a neutral country."
The Iranian parliament speaker meanwhile invited his two Swiss counterparts for an official visit of the Islamic Republic as soon as possible.
The new Swiss ambassador, too, said his mission in Tehran is to expand comprehensive ties with Iran, especially in economic and commercial fields.
"Iran's potentials for the expansion of cooperation and bilateral ties are noticeable, particularly in the field of energy ," said Ambassador Julio Haus.