Basij Commander Calls Iranian Armed Forces' Might "Unbelievable"
December, 12, 2013 - 18:17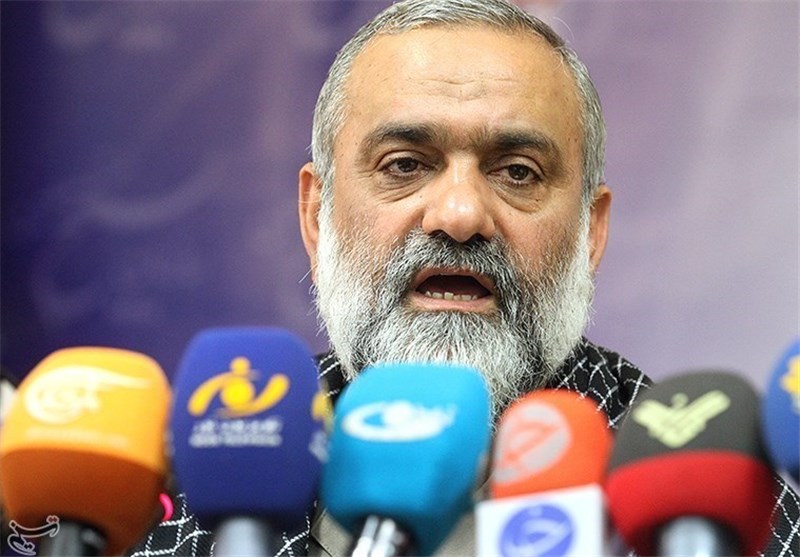 TEHRAN (Tasnim) – Commander of the Iranian Basij (volunteer)Force Brigadier General Mohammad Reza Naqdi underlined Iran's strong military might, adding that the power will stun enemies of Iran since they know nothing about many aspects of Iran's military capabilities.
"The might of the Iranian armed forces is unbelievable since they have large volume of military equipment and the enemy know nothing about some part of it," Naqdi told reporters on the sidelines of a conference here in Tehran on Thursday.
He also voiced his forces' preparedness to confront possible enemy agression.
"No doubt that there will be no need for Basij's action in case of possible agression (against Iran) because the country's official Armed Forces will give them (agressors) proper response and force the US to hoist the white flag," he said.
In similar remarks today the Commander of Islamic Revolution Guards Corps (IRGC) said Iran enjoys high missile and military power, adding that the power has forced enemies to choose the diplomatic attitude towards Iran.
"The factor that led our enemies to come to the negotiation table was our security and defense capabilities, which I hope will be safeguarded (during the talks)," Major General Mohammad Ali Jafari saidtoday.
Elaborating on Iran's defense capabilities, Jafari said as a commander who has spent long time on military and defense issues, he could ensure that Iran's missile defense capabilities are at a "very high level", and added that the missile capability is one of Iran's main deterrent factors.
He said Iranian Armed Forces have adopted asymmetric tactics for using the missile capability, and the enemies lack accurate intelligence about the country's missile sites and power.
Jafari further noted that Iran has stationed its missiles all over the country and, thus, enemies cannot hit the capability even with thousands of bombs.