AEOI Chief Rejects Reports on Slowdown in Iran's Nuclear Activities
TEHRAN (Tasnim) – Head of the Atomic Energy Organization of Iran (AEOI) Ali Akbar Salehi categorically denied media reports that the country's nuclear activities have been slowed down.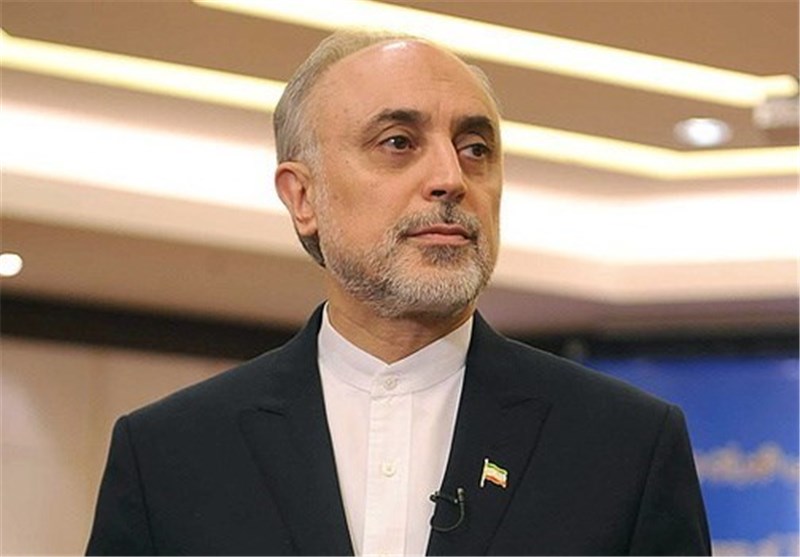 "Thanks God, Iranian nuclear activities are moving forward in all dimensions, and certain comments that part of the Islamic Republic of Iran's nuclear activities have slowed down are completely false," Salehi told reporters on the sidelines of a conference to commemorate Iran's martyred scientists.
Salehi ensured the Iranian nation that all nuclear activities are underway "mightily and energetically."
"We will not compromise on any our red lines and any of our rights stipulated in the nuclear Non-Proliferation Treaty (NPT) and the Statute of the International Atomic Energy Agency (IAEA)," he noted.
The former Iranian foreign minister further dismissed remarks by certain western parties that their ultimate goal is to halt Tehran's nuclear energy program, and said, "For sure, enrichment is our inalienable right."
Tehran and the Group 5+1 (the five permanent UN Security Council members plus Germany) signed a six-month deal on Tehran's nuclear program after three rounds of intensive talks in the Swiss city of Geneva on November 24.
The deal is intended to allow time to negotiate a comprehensive agreement on the nuclear program, with the aim of bringing a decade-long standoff over Iran's nuclear program to an end.
In exchange for Iran agreeing to limit certain aspects of its nuclear activities and allow more inspection of its nuclear facilities, the six world powers have agreed to impose no new sanctions on Iran and to suspend some existing ones on its trade in petrochemicals, automobiles, gold and precious metals, civil aviation parts, and food and medicine.