UN Confirms Chemical Arms Used Repeatedly in Syria
TEHRAN (Tasnim) - Chemical weapons were likely used in five out of seven attacks investigated by UN experts in Syria, where a prolonged civil war has killed more than 100,000 people, according to the final report of a UN inquiry.
December, 13, 2013 - 10:53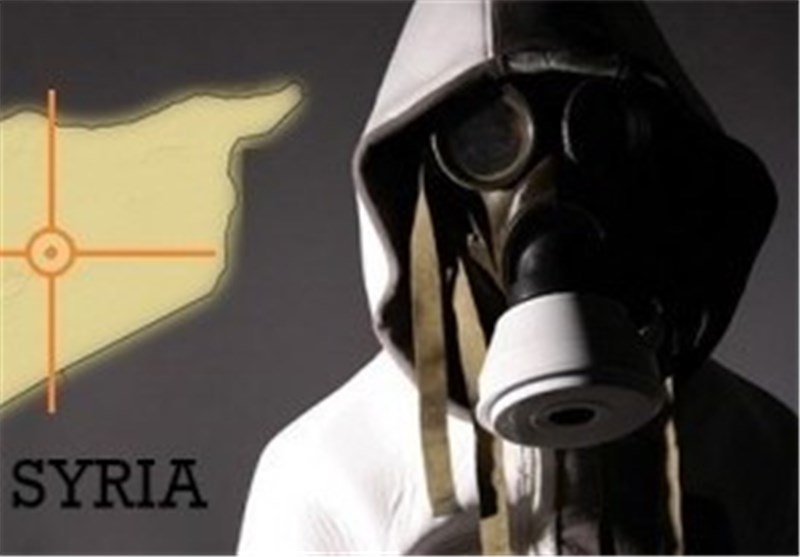 UN investigators said the deadly nerve agent sarin was likely used in four incidents, in one case on a large scale, Reuters reported.
The report says in two cases the weapons affected soldiers, and in a third, soldiers and civilians. It noted that it was not always possible to establish with certainty any direct links between the attacks, the victims and the alleged sites of the incidents.
The report says the team was unable to make on-site visits to almost all of the sites where chemical weapons allegedly were used, mostly because of poor security conditions.
The findings were based on assessment of evidence found at the various sites, including surface-to-surface rockets, medical samples, and on interviews with victims and medical clinicians.
"The United Nations Mission concludes that chemical weapons have been used in the ongoing conflict between the parties in the Syrian Arab Republic," the final report by chief UN investigator Ake Sellstrom said.
Syria's UN Ambassador Bashar Ja'afari and the opposition Syrian National Coalition did immediately comment on the 82-page report.
The investigation found likely use of chemical weapons in Khan al-Assal, near the northern city of Aleppo, in March; in Saraqeb, near the northern city of Idlib, in April; and in Jobar and Ashrafiat Sahnaya, near Damascus, in August.
As initially reported by Sellstrom in September, there was "clear and convincing" evidence that sarin was used on a large-scale against civilians in the rebel-held Damascus suburb of Ghouta on August 21, killing hundreds of people.
In the final report on Thursday, the experts said sarin had likely also been used on a small-scale in Jobar, Saraqeb and Ashrafiat Sahnaya.