Iran Received No Official Invitation to Attend Geneva II: Source
December, 14, 2013 - 12:34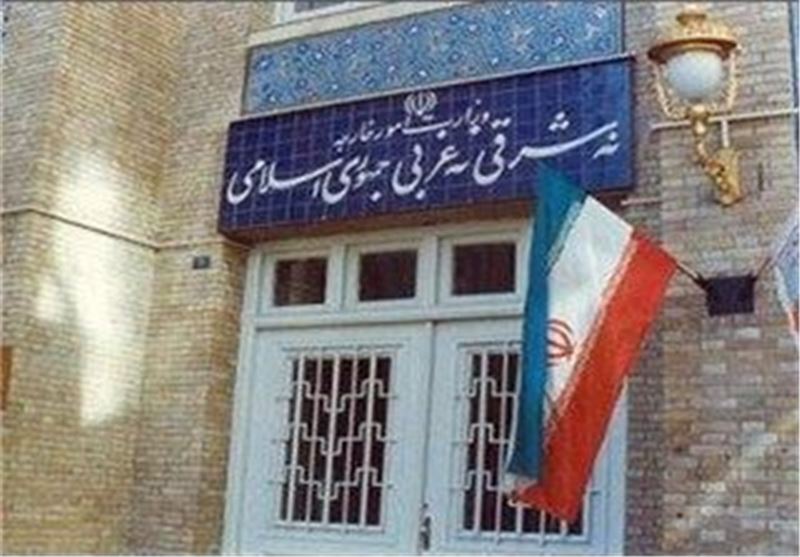 TEHRAN (Tasnim) – An informed source in the Iranian foreign ministry said on Saturday that Tehran has received no official invitation to attend the upcoming Geneva II talks on the future of Syria slated for January 22.
The informed source also once more repeated Tehran's often stated stance that Iran would attend the conference aimed at resolving the crisis in Syria without any preconditions.
Iran and Saudi Arabia are among more than 30 countries slated to attend a peace conference on Syria next month, diplomats were quoted as saying on December 12.
The so-called Geneva 2 conference is aimed at mapping out a political solution to end nearly three years of fighting that has killed more than 100,000 people and forced millions more from their homes.
"At the moment there are 32 countries invited, but that number may increase because everyone wants to come," an Arab diplomat said.
"In addition to the five permanent members of the Security Council (the United States, Britain, France, Russia and China), there are the neighboring countries, as well as Saudi Arabia and Iran, and also Germany and Italy and others."
The conference would bring representatives from Syria's government and elements of the opposition to negotiate an end to the fighting that has raged on since March 2011. Yet the opposition is hardly a single group as it consists of numerous factions that often oppose or fight each other.
The Syrian government and the opposition will each send delegations to the meeting, and will hold bilateral talks hosted by UN-Arab League envoy Lakhdar Brahimi on January 24 in Geneva.
Russian Foreign Minister Sergei Lavrov who was in Tehran a few days ago insisted that Iran should attend the gathering, and said, "In the Geneva 2 (Conference), all the foreign sides and foreign actors, which can lend a hand, should be present. We believe that Iran's attendance at Geneva is very important."
The UN Secretary General Ban Ki-moon has said Iran must be invited to the Geneva conference aimed at ending the ongoing crisis in Syria.
"Iran should be invited to this meeting. I and Joint Special Representative Lakhdar Brahimi had made it clear in the past that Iran should be invited to this meeting," Ban said.
"I believe that Iran is one of such countries who can play an important role but I have not yet decided. This is a matter for concentrations among the parties concerned."
On November 26, Iran's foreign minister once again stressed the importance of resolving the crisis in Syria through political means, saying that Tehran will take part in the Geneva 2 conference if invited unconditionally.
"We believe the illusion that there is a military solution to Syria must be abandoned. We have said all along that if Iran is invited, we will participate without any preconditions," the Iranian minister added.