Thai Protesters to Outline Reform Plans to Military
December, 14, 2013 - 13:36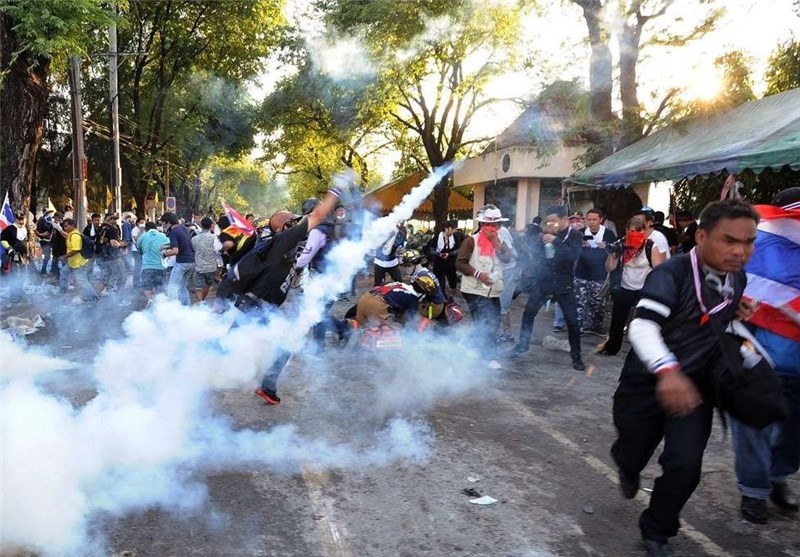 TEHRAN (Tasnim) - Leaders of the Thai protest movement trying to overthrow the government meet the heads of the politically influential armed forces on Saturday to try to persuade them to back their call for reforms and the suspension of the electoral system.
Prime Minister Yingluck Shinawatra called a snap election on Monday, when 160,000 people besieged her office at Government House. That failed to defuse the protests, although numbers on the street have dwindled since.
Yingluck is caretaker prime minister until the election, which has been set for February 2, Reuters reported.
"The government has no legitimacy to run the country. Today, Thailand has no government and no parliament. Today, there is already a political vacuum," protest leader Suthep Thaugsuban told students, academics and others at a forum at Thammasat University in Bangkok on Saturday.
He wants to use that perceived vacuum to set up a "people's council" to push through reforms and eradicate the influence of Thaksin Shinawatra, Yingluck's brother and a former prime minister who was ousted by the military in 2006.
The reform program remains sketchy but its priorities are becoming clearer.
A note circulated late on Friday after protest leaders met the press said an interim government should focus on "laws relating to elections and political parties, to ensure that vote-buying and electoral fraud are prohibited".
It also promised "forceful laws to eradicate corruption", decentralization, the end of "superficial populist policies that enable corruption" and the reform of "certain state agencies such as the police force" so they are more accountable to the public.
Thailand's eight-year political conflict centers on Thaksin, a former telecommunications tycoon popular among the rural poor because of policies pursued when he was in power and carried on by governments allied to him after he was toppled.