Mandela to Return to Homeland for Funeral
TEHRAN (Tasnim) - The funeral of Nelson Mandela will see full military ceremonial honors mixed with the tribal traditions of his homeland.
December, 14, 2013 - 13:14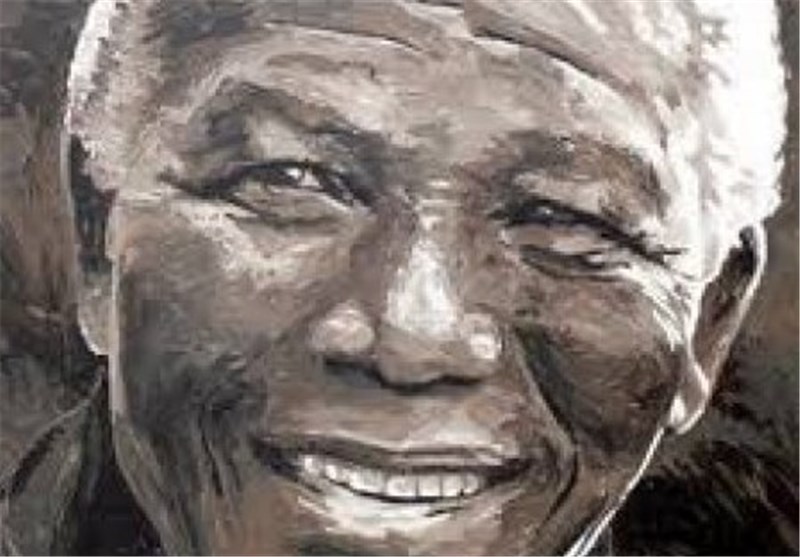 This weekend sees a stark shift in tempo, organisation and ceremony as the state funeral meshes with the centuries-old traditions of Mr Mandela's countrymen and women in the rural Eastern Cape.
"We feel very represented by Nelson Mandela," Mandisi Tshaka, a young Xhosa man, resplendent in his traditional robes and big beaded necklace told Sky News.
"Everyone in the world knows the Xhosa tribe because of him and we're saluting him."
The South African government has announced the former president's state funeral is a "first for the country" and means full military ceremonial honors will be laid on and led by the armed forces.
There will be 21 gun salutes and a fly-over by the South African Air Force, Sky News reported.
But there is a strong importance being put on performing the Xhosa rites as Mr Mandela is laid to rest.
There will be a ritual slaughtering of an ox in the early hours before receiving Mr Mandela's body at Mthatha airport in the Eastern Cape.
The AbaThembu king, Buyelekhaya Dalindyebo, is expected to lead a group of traditional leaders as well as Mandela elders in welcoming him home to the village of Qunu where he spent much of his childhood.
Xhosa custom dictates a welcome ritual is performed to ensure the ancestors are iinformed of the arrival of Mr Mandela's remains.
Mr Mandela will be called on by his praise name Dlibhunga and the AbaThembu king will shout this three times as he greets the body when he arrives home.
Despite the pomp and ceremony of the state funeral, there will be equal, if not more, importance put on the traditional Xhosa burial rituals to ensure the man they call Madiba has an easy transition into the afterworld.
In the African culture many believe a dead person's spirit lives on beyond death and joins other ancestors who guide, help and protect the living.
It is a belief which greatly helps alleviate the pain felt by the loss of a loved one - and Mr Mandela may assume even greater importance amongst his people because of his exalted status as a spiritual ancestor now.