Al Khalifa Unable to Quell Popular Uprising: Bahraini Activist
December, 14, 2013 - 17:07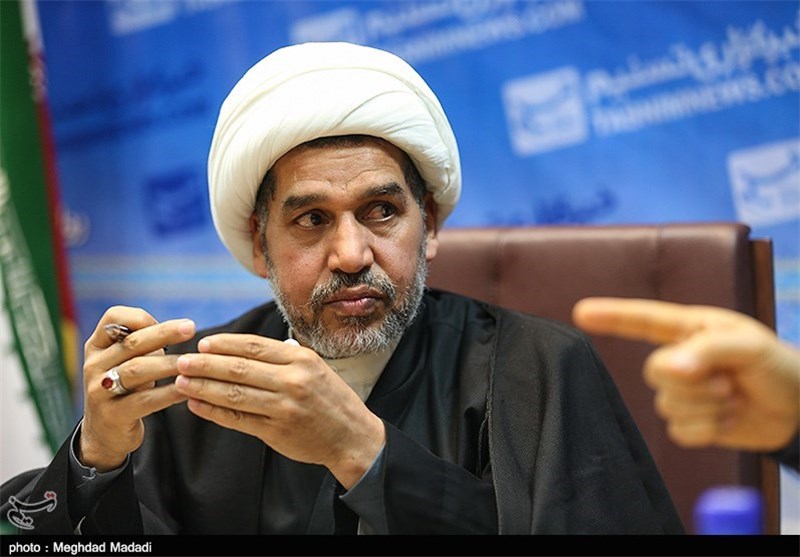 TEHRAN (Tasnim) – A Bahraini opposition figure strongly condemned Al Khalifa regime for the atrocities it has committed against the Arab nation, and stressed that the ruling family has failed to silence the protests that are bent on seeing it out of power.
"It is a source of pride for the people of Bahrain that the Al Khalifa regime has been unable to stop and suppress the uprising despite receiving military support from 6 countries and possessing all equipment needed to crack down on dissent," the deputy secretary general of Bahrain's Islamic Action Society (Al Amal), Sheikh Abdullah Saleh, told the Tasnim News Agency.
He named Saudi Arabia, the United Arab Emirates, Kuwait, Qatar and the Fifth Fleet of the United States Navy as providing support for the Bahraini government in its crackdown on the opposition.
An uprising broke out in Bahrain in mid-February 2011. The protesters initially called for political reforms and a constitutional monarchy, but the regime's heavy-handed crackdown on them soon prompted an outright call for the ouster of Al Khalifa regime.
Pointing to the martial law that was in place in Bahrain for some three months (from mid-March 2011 to end of May), Saleh said a large number of people were arrested and tortured during that period.
Although the martial law was apparently lifted by the ruling regime, he said, the acts of oppression are still rampant in Bahrain. "I believe this is the last revolution taking place, and thereafter, the Al Khalifa will fall," Saleh said.
He further stressed that nationwide demonstrations would continue although a vast majority of political activists and opposition leaders have been arrested by the ruling family.
The Persian Gulf state has seen frequent unrest since authorities cracked down on the popular uprising against the ruling monarchy in early 2011.
Protesters were met with overwhelming military force leading to at least 89 deaths, according to the International Federation for Human Rights (FIDH). But Saleh put the number of the dead at 200, saying that 3,000 more anti-regime activists are still languishing in prison.
Human Rights Watch has accused the Bahraini government of violence and torture, with frequent reports of child protesters facing conditions which border on torture while in custody.
In a recent mass show trial in six separate cases, 95 Bahraini protesters were sentenced to between three and 15 years in prison for allegedly trying to topple the country's constitutional monarchy, organizing bombings and inciting anti-government rallies.
Many popular human rights activists were among the 95 individuals receiving a total of 808 years behind bars.