Relatives Want Justice for Yemen Drone Strike
TEHRAN (Tasnim) - Relatives of Yemeni civilians killed in a drone strike have demanded an apology and compensation and warned of tribal unrest, an official said.
December, 14, 2013 - 18:20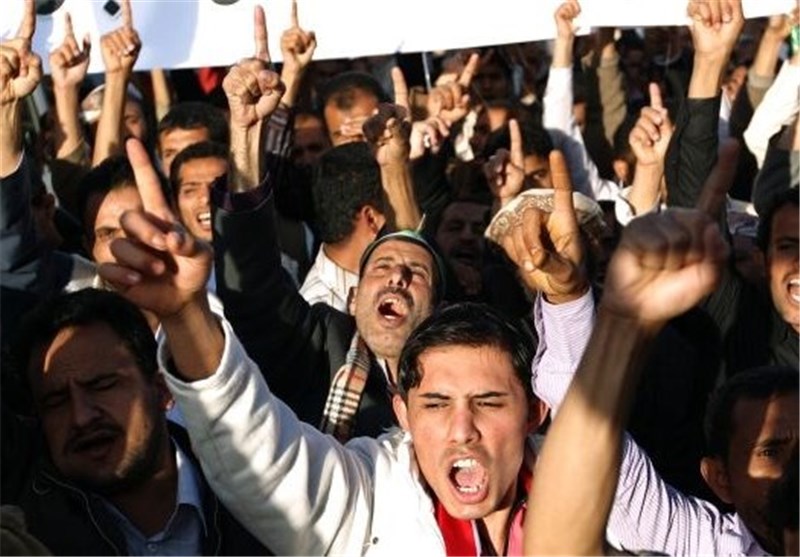 "The first demand is an end to strikes," the official said on Saturday. "They also want financial and moral compensation."
This announcement came following Friday's protests that blocked the road between Rada and Sanaa, the capital city, during the funeral of 13 civilians killed in the attack, the official said.
A wedding party was hit in an air strike on Thursday in the south of Yemen after being mistaken for an al-Qaeda convoy and at least fifteen people were killed, according to officials.
Two of the dead whose names were released, Saleh al-Tays and Abdullah al-Tays, were on Yemeni government lists of wanted al-Qaeda suspects, Al Jazeera reported.
The security committee, which President Abdrabuh Mansur Hadi oversees, said Thursday's attack targeted a car that belonged on an al-Qaeda leader.
"On board the vehicle were top leaders who plotted several terrorist attacks against the armed forces, police, civilians and vital government installations," said a security committee statement published by state news agency, Saba.
The statement provided no death toll and did not discuss civilian casualties.
"Even if it turns out that this was a case of killing based on mistaken identity or dodgy intelligence, whoever was responsible needs to own up to the error and come clean about what happened in this incident," said Philip Luther, Amnesty International's Middle East and North Africa director.
Protesters agreed to bury the dead only after a tribal committee promised mediation with the central authorities in Sanaa, according to an official.
The US military operates all unmanned aircraft flying over Yemen in support of Sanaa's campaign against al-Qaeda and has killed dozens of fighters this year.