Iran Calls on Pakistan to Accelerate Construction of IP Gas Pipeline
December, 15, 2013 - 11:58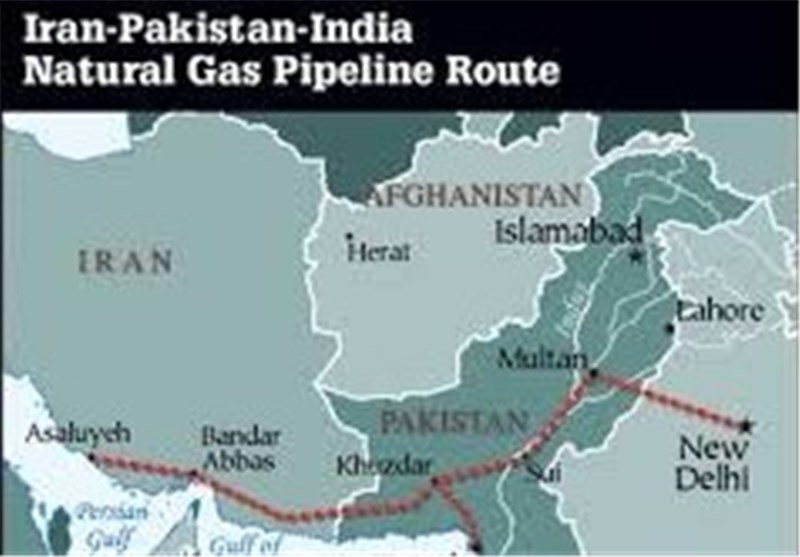 TEHRAN (Tasnim) - Iranian deputy oil minister for international affairs and trading called on Pakistan to adopt necessary measures to accelerate the construction of its part of the Iran-Pakistan gas pipeline.
"Iran has so far invested $2bln in this project (IP pipeline) and that this sum would likely rise to nearly $3bln when the project would be completed. The construction of the Pakistani side of this pipeline, too, is estimated to cost between 2 and 2.5 billion dollars," Ali Majedi told a press conference on Saturday.
Majedi who made the comments days after talks with the Pakistani Federal Minister for Petroleum and Natural Resources Shahid Khaqan Abbasi, who recently visited Tehran, said that the Iranian oil minister has proposed Pakistan to demand help from third-party companies, including the European companies, for the completion of the project.
He said that Khaqan Abbasi has welcomed the proposal.
Majedi further noted that the Iranian officials expressed their discontent with Pakistan's procrastination in completing the pipeline, particularly since it would take nearly four years for Pakistan to build its side.
As regards the possibility of New Delhi's participation in the gas project, the Iranian deputy oil minister said that India has not followed up on its intention to join Iran-Pakistan pipeline.
"During their talks with us, the Indians have expressed their willingness to get gas directly through a subsea pipeline. They have never ruled out their presence in the IP project, nor they have taken any step forward," said the official.
The IP pipeline is designed to help Pakistan overcome its growing energy needs at a time when the country of over 180 million people is grappling with serious energy shortages.
The government of Pakistan, which suffers from chronic energy shortages, especially in the summer, has made it clear that addressing the country's longstanding energy problems will be its top priority, and that it has no plans to reverse the decision on the completion of IP pipeline.
The initial capacity of the pipeline was to be 22 billion cubic meters of natural gas per year, which was expected to be raised later to 55 billion cubic meters. However, as a bilateral project between Iran and Pakistan, the pipeline will carry only 8.7 billion cubic meters of gas per year as contracted and 40 billion cubic meters as a maximum capacity. Under the contract, Iran would export 21.5 million cubic meters of gas per day to Pakistan from next year.
Iran exports natural gas to Turkey, Armenia, and Azerbaijan, and receives pipeline imports from Turkmenistan and the Republic of Azerbaijan.