Iran Demands US Explanation over Levinson's Mission
December, 15, 2013 - 12:01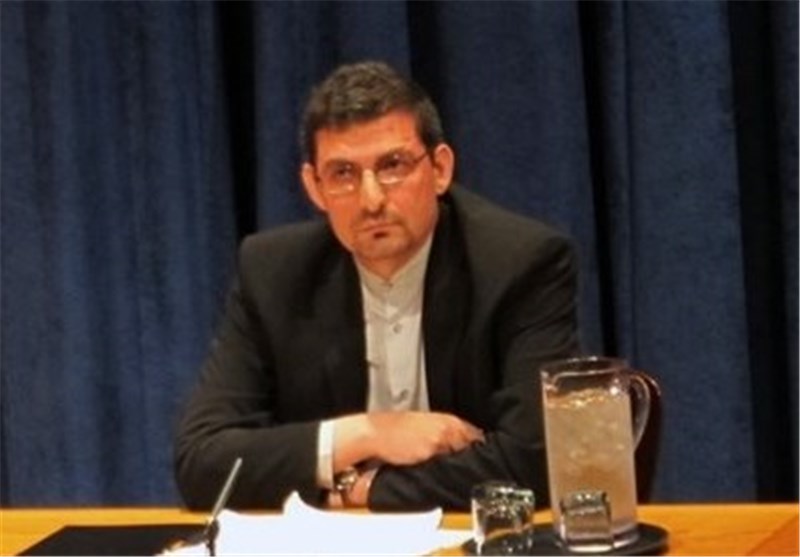 TEHRAN (Tasnim) – The spokesman for Iran's UN mission in New York urged the US administration to provide explanation regarding the mission of a missing American national, Robert Levinson, on the Iranian soil, after his connection with the CIA was earlier disclosed by the American media.
In a Saturday statement to The Associated Press, Iran's press counselor at the United Nations, Alireza Miryousefi, called on the US government to explain Levinson's mission in the Islamic Republic, after an AP investigation revealed that he had been on an unauthorized assignment for the CIA when he vanished on the Iranian island of Kish in March 2007.
"Actually the American authorities should explain about Levinson's mission in Iranian soil. They are responsible and should respond," Miryousefi told the AP.
The Islamic Republic has been trying "to find any clue about Levinson's situation for humanitarian and security reasons, but so far to no avail," he added.
"We also provided all possible assistance to his family. Unfortunately this is another case of US scandal."
After withholding the story for three years, the AP finally revealed on Thursday that retired FBI agent Robert Levinson, who disappeared in March, 2007, during a visit to Iran's Kish Island in the Persian Gulf, had actually been recruited by the CIA to run unauthorized spying operations.
The news agency said it was asked by the US government three times since 2010 to hold the story about Levinson's CIA ties, but that it decided to run the report after all efforts to locate and free him seemed to have failed.
According to the AP, the CIA reportedly paid Mr Levinson's family $2.5m to avoid a public lawsuit, and also disciplined 10 veteran analysts, who are said to have paid Levinson to gather intelligence prior to his disappearance.
Meanwhile, the administration of President Barack Obama has criticized the Associated Press for finally revealing that Levinson had been working for the Central Intelligence Agency in the US.
White House spokesman Jay Carney called the New York-based wire service "highly irresponsible" after the AP broke the story on Thursday.
"We regret that the AP would choose to run a story that does nothing to further the cause of bringing him home," said Caitlin Hayden, a spokeswoman for the White House's National Security Council.
Also, the White House has said the ex-FBI agent was not working for the US government at the time of his disappearance.