EP Delegation to Meet Families of Assassinated Iranian N. Scientists
TEHRAN (Tasnim) – A visiting European Parliament delegation is scheduled to meet the families of the assassinated Iranian nuclear scientists and talk with them in the Iranian Parliament tomorrow, international affairs adviser of the parliament speaker said on Sunday.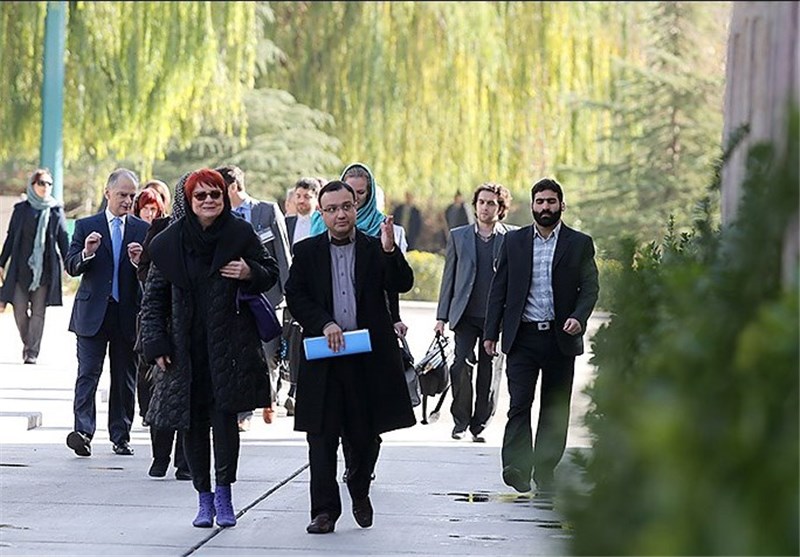 Several Iranian scientists have been assassinated in recent years, including Masoud Ali-Mohammadi (January 2010), Majid Shahriari (November 2010), Dariush Rezaei Nejad (July 2011), and Mostafa Ahmadi Roshan (January 2012).
Days after the assassination of Ali-Mohammadi, the Iranian intelligence ministry arrested Majid Jamali Fashi, who later confessed to having killed Ali-Mohammadi on the orders of Mossad.
Iran officials point the finger of blame for the assassination of nuclear scientists at the Israeli intelligence agency, Mossad.
The delegation that arrived in Tehran on Friday is scheduled to visit an exhibition by anti-narcotics police and also have a meeting with Alaeddin Boroujerdi, the chairman of Parliament's National Security and Foreign Policy Commission, today, Hossein Shiekholeslam told Tasnim.
The delegation headed by Tarja Cronberg, who is a member of the Foreign Affairs Committee and Subcommittee of Security and Defence in the EP, is also scheduled to meet the Iranian Parliament Speaker Ali Larijani on Monday.
Among the other members of the visiting European team are Cornelia Ernst, Josef Weidenholzer, Marietje Schaake and Isabelle Durant.
The visit comes at the invitation of Kazem Jalali, the head of the Iran's Parliament's Research Center.
During their stay, the European parliamentarians are also scheduled to meet a number of other Iranian officials.
The EP is the directly elected parliamentary institution of the European Union (EU).
Cronberg also chairs an EP body known as the European Parliament's delegation for relations with Iran, which was established following the 2004 European elections, as a means for establishing a direct channel of communication between the EP and the Iranian legislative body.