EU Suspends Work on Trade Deal with Ukraine
December, 15, 2013 - 17:13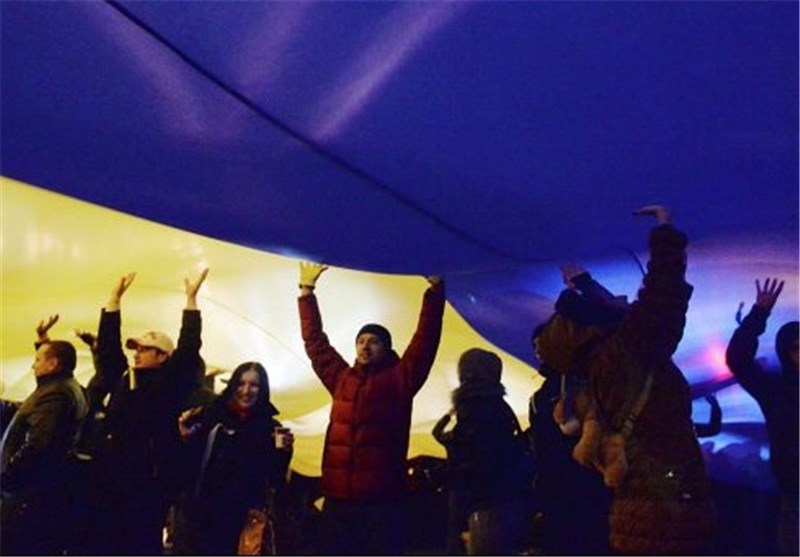 TEHRAN (Tasnim) - The European Union suspended work on a landmark trade pact with Ukraine, an EU official said Sunday, after the country's President Viktor Yanukovich failed to make a clear commitment to signing the deal.
EU enlargement chief Stefan Fuele said on Twitter that the words and deeds of President Yanukovich and his government on the proposed trade pact with the EU were "further and further apart. Their arguments have no grounds in reality".
Fuele said he had told Ukraine's first deputy Prime Minister Serhiy Arbuzov in Brussels last Thursday that further discussion on the trade agreement was conditional on a clear commitment by Kiev to sign it, but he had received no response.
As a result, work on the agreement was "on hold", he said.
Kiev had been expected to sign the agreement at a summit on November 21, but Yanukovich turned his back on the accord at the last minute in favor of closer ties with Moscow.
The EU kept its offer on the table and Arbuzov said in Brussels last Thursday that Ukraine would sign the pact soon, but Brussels disputes Kiev's assertions that it needs 20 billion euros ($27 billion) of EU aid to offset the cost of adapting to the agreement.
Yanukovich's refusal to sign the agreement last month sparked a wave of anti-government protests in the capital Kiev that have grown in size and intensity over the past few weeks.
On Sunday, some 200,000 anti-government demonstrators converged on Kiev's central Independence Square, in a dramatic demonstration that the opposition's morale remains strong.
At the same time, a much smaller rally of around 15,000 was taking place about a kilometre away in another part of the capital, AFP reported.
The opposition's confidence has been bolstered in the past week by indications the government is attempting to appease them, including an offer of amnesty for arrested demonstrators and the suspension of two senior officials over violent tactics used by riot police to break up an earlier protest.
Opposition leaders, however, are holding to stronger demands, including the resignation of the government and early elections for both president and parliament.